Although some of you might prefer to leave 2020 behind, we're looking back one last time. Here are the best read articles of 2020. Did you read them al ready? 
Our list contains only articles that were published in 2020, not articles that were clicked on in 2020. This is because otherwise in our Dutch publication the article 'How to pronounce paprika: pappriekaa or paaprikaa?' would be a steady winner - thanks Google! 
But, we do see other trends. HortiDaily in general focuses on the mid- and high-tech greenhouse market, but we do know that this number of greenhouses is limited and that's quite a niche. Although the market is growing, it remains a niche and there's still many more growers active in open field industry Therefore we see in general that articles on starting a hydroponic farm or the baselines on hydroponic growing are very popular.
So - are you ready? Here we go. 
Strawberry growers take production up in the air to answer market demand
Due to growing demand and challenges in cultivation and labour, more and more former open field strawberry growers have shifted to hydroponic or semi-hydroponic cultivation over the last couple of years. Next step for these growers is to lift their growing system in order to improve the working conditions, irrigation possibilities and to lower the disease pressure. The new solution of Hydroponic Systems helps them with this. 
Last year over 29.700 people were keen on reading how this could be done. Want to make it 30.000? Find the article here.
Tomatoes and cucumbers in a vertical farm without daylight
It's for a reason that we started a vertical farming publication this year - the demand for knowledge in this industry is super high. That's illustrated by the clicks on the article on Signify and RIAT, a farming enterprise located in Russia. These companies have together pioneered the growing of tomatoes and cucumbers in a vertical farm without daylight. During the research phase in 2019, RIAT achieved a yield comparable to advanced traditional greenhouses using Philips GreenPower LED grow lights. Over 21.000 clicks on this one.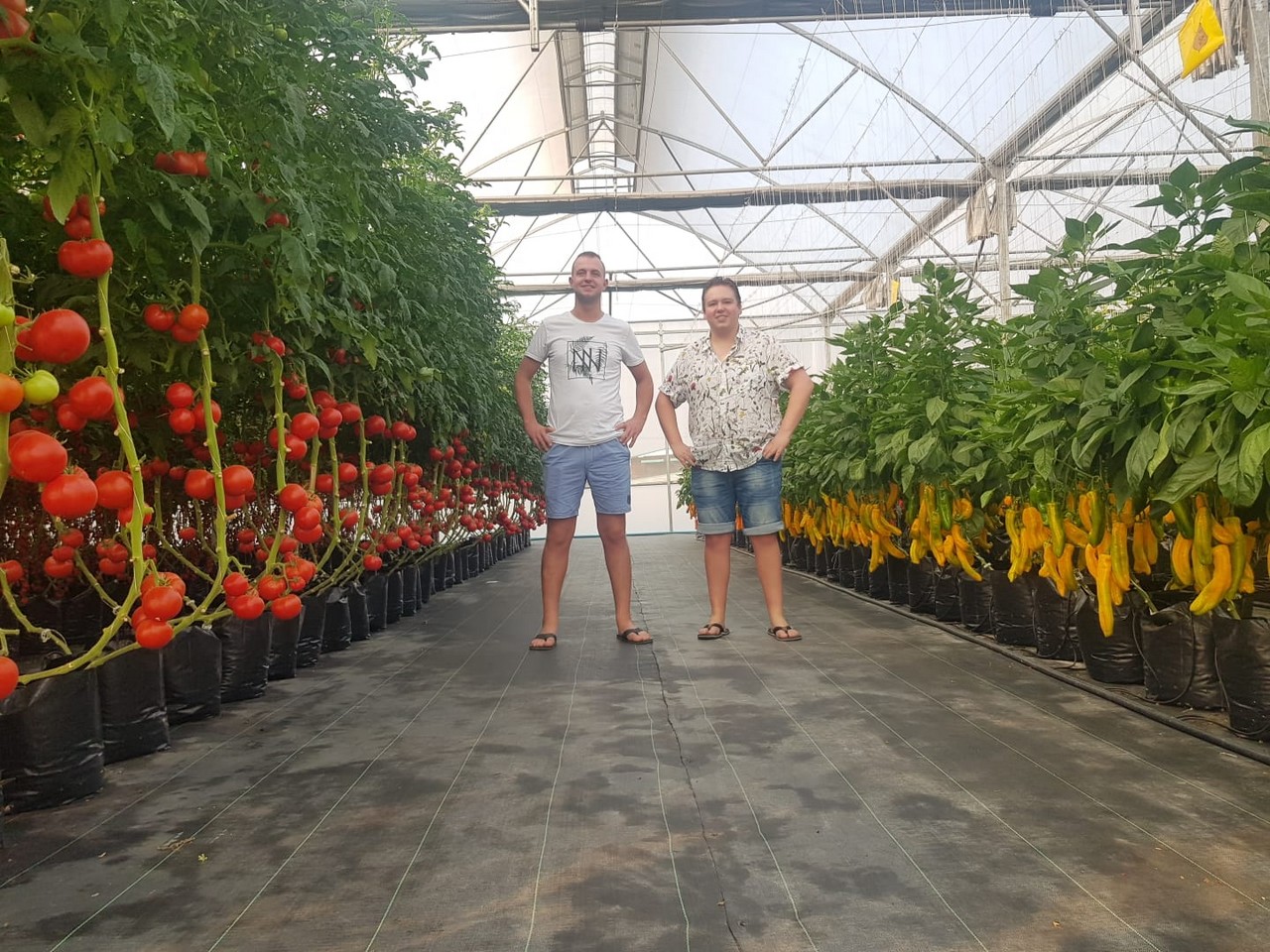 Tropical climates
A holiday in an article, could that explain the popularity of this article, or is it that in areas with a tropical climate there's many growers looking for information on how to better their crop by growing hydroponically? A combination of both we believe, resulting in over 17.000 clicks for this article on growing cucumbers, melons and tomatoes, all grown on NFT gutters. 
Vertical Farming, again
Again a vertical farming article in our top 10! Curious why? Well, more people are curious about why vertical farming is hot. Our article on the 10 biggest advantages of vertical farming scored very well, with over 16.400 clicks. 
E. coli in hydroponic and aquaponic growing systems
A spate of foodborne illnesses in leafy greens and other produce in recent years has sickened consumers and disrupted growers and supply chains. It's been thought that hydroponic and aquaponic systems could reduce these issues since there is little opportunity for pathogens like E. coli to contaminate the edible parts of plants. Researchers from Purdue University dove into this subject and the results were read very well.
Grower in the spotlight
Grower stories are always read well on our publication and so are articles about the Indian horticultural industry - so combining these results in a top 10 place! Read all about the entrance of Lalit Jhawar and Mayank Gupta in the horticultural industry here.
"More companies are looking for products dedicated to hydroponics"
With hydroponics and vertical farming gaining popularity around the world, growers are increasingly interested in finding crop varieties with a proven track record in controlled environment system. To meet this, Vilmorin-Mikado has positioned itself as a leader in plant breeding and the provision of leafy green varieties adapted to hydroponic greenhouses and vertical farms (also known as plant factories). Their launch made it into our top 10, with over 15.000 clicks.
Using LED grow lights and less irrigation makes stronger plants
Hort Americas is currently working on a germination and propagation project of leafy greens and culinary herbs. The project is done in collaboration with their demonstration greenhouse partners, The State Fair of Texas and the Big Tex Urban Farms. Big Tex Urban farms provide the labor needed to grow and manage plants on-site while Hort Americas provides advice and oversight - and took the time to share more information about this project, something that was met with enthusiasm and over 14.000 clicks.
India scores again
Again an article on the India growing industry scored very well in our top ten. This one is about 365Dfarms, a part of MBees products and services, a start-up based in Pune, India. "Our mission is to grow and serve high quality fresh food 365 days a year, spread knowledge of hydroponics and to help implement sustainable hydroponic technology in urban environments with the message "Go Grow Green." The video shows their container farm. 
"Deep Water Culture continues to give encouraging results"
Growing without soil - will that be possible on commercial scale? According to the team with Phytoponics, yes. They say their deep water culture trials are continuing to provide exciting and encouraging results from the extended trial programmes for standard round and cherry tomatoes, snack peppers and strawberries. Read all about their progress in the article that completes our top 10.