Cucumbers, melons and tomatoes, all grown on NFT gutters. It is one of the tests the team with Dutch Greenery is conducting right now at their demo greenhouse in Thailand. With their experiments and by sharing the knowledge they gather, they help growers in South East Asia get ahead.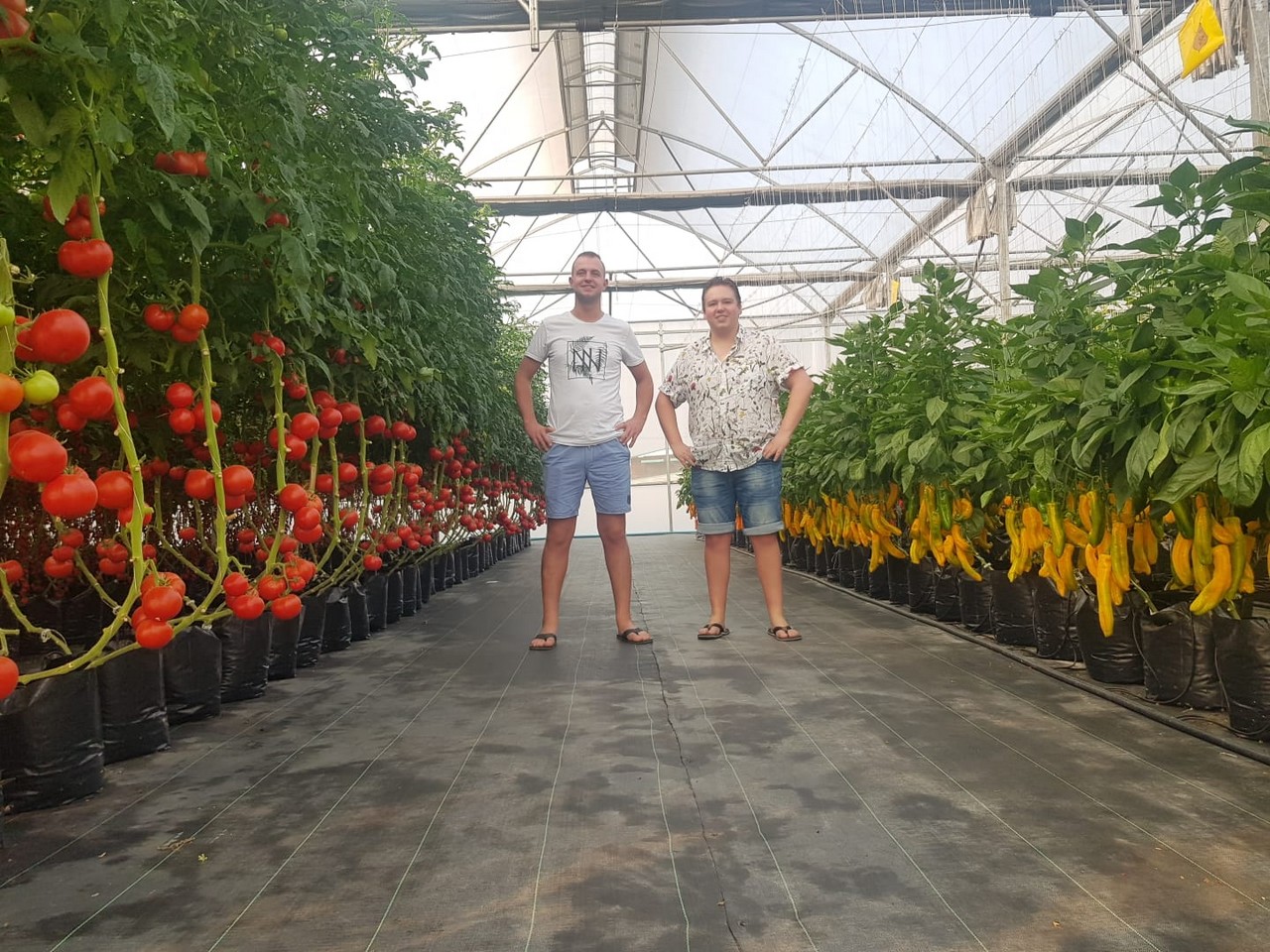 Helping growers
"We want to help growers with the techniques suitable for their farms - whether that's new varieties, new installations, substrates or other supplies", Wim Damsteegt explains. His company Dutch Greenery is distributor for BVB Substrates and Rijk Zwaan, and dealer of Greenspan greenhouses from India. 
One of the important topics in South East Asia is the switch from growing in the open field to growing hydroponically. During the open days last month, Dutch Greenery showed the options to do so. Their demo greenhouse in Pak Chong plays an important role in this. The facility shows all greenhouse models, numerous fruit and vegetable varieties and different types of growing.
"Therefore we show the different elements that can be used to create a certain type of cultivation. What techniques can bring you what results?" Wim explains. "Choosing growing in the open field or opting for hydroponic cultivation also requires different fertilization, crop protection and crop handling. Also the structures that a grower works with influences the results of the cultivation, so we inform them about the possibilities. And then there's the substrate that also has a big influence on the crop. We ourselves grow the lettuce in a mixture of perlite and vermiculite and on Sublime with BVB Substrates. Growers can see how this affects the crop."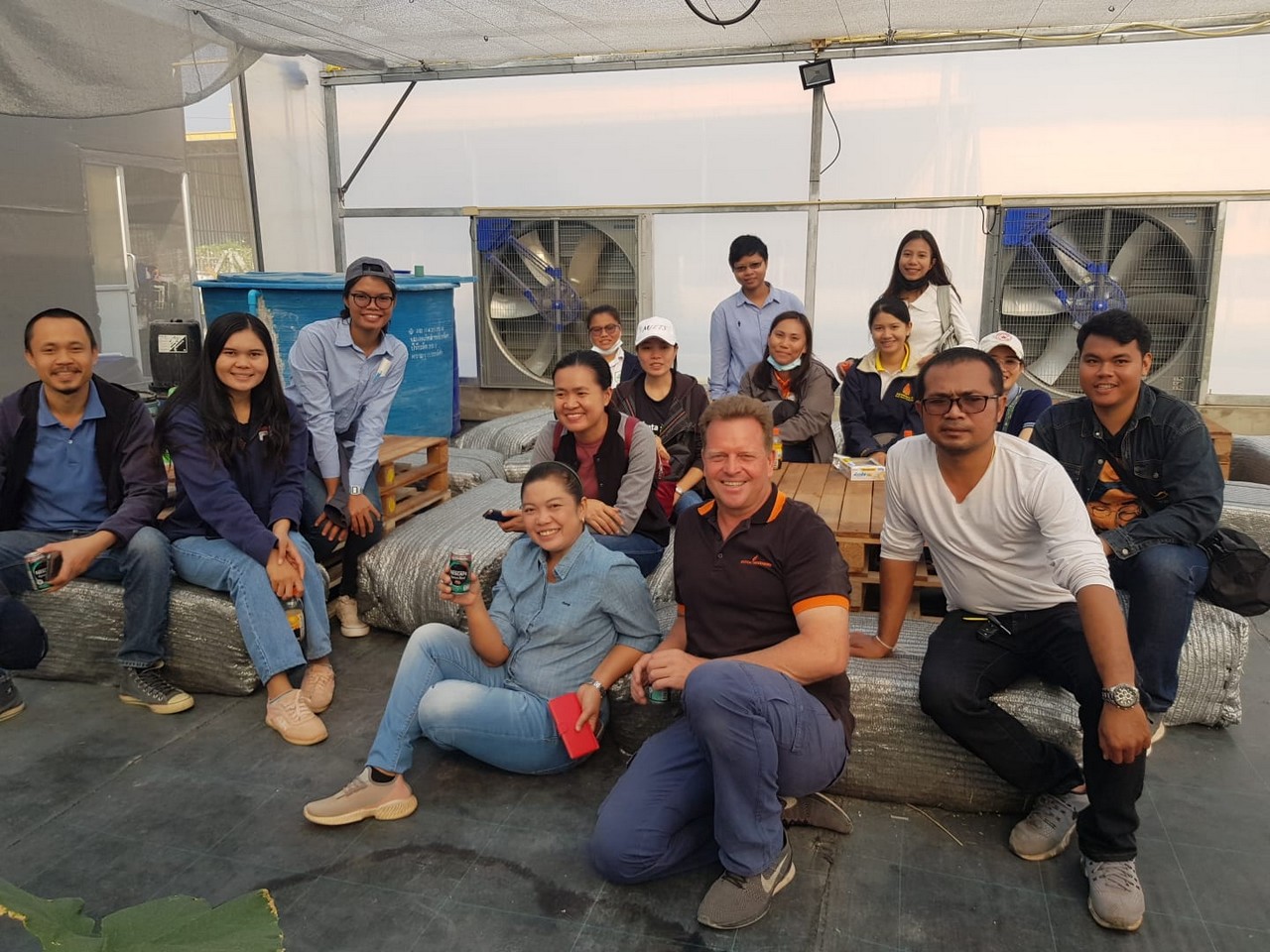 The team with Dutch Greenery helps growers from India, Indonesia, Sri Lanka, Philippines, Myanmar and other countries. In these regions horticulture is an emerging market, although there are also challenges including that of knowledge transfer - something they address by inviting the growers over to show the different techniques and products.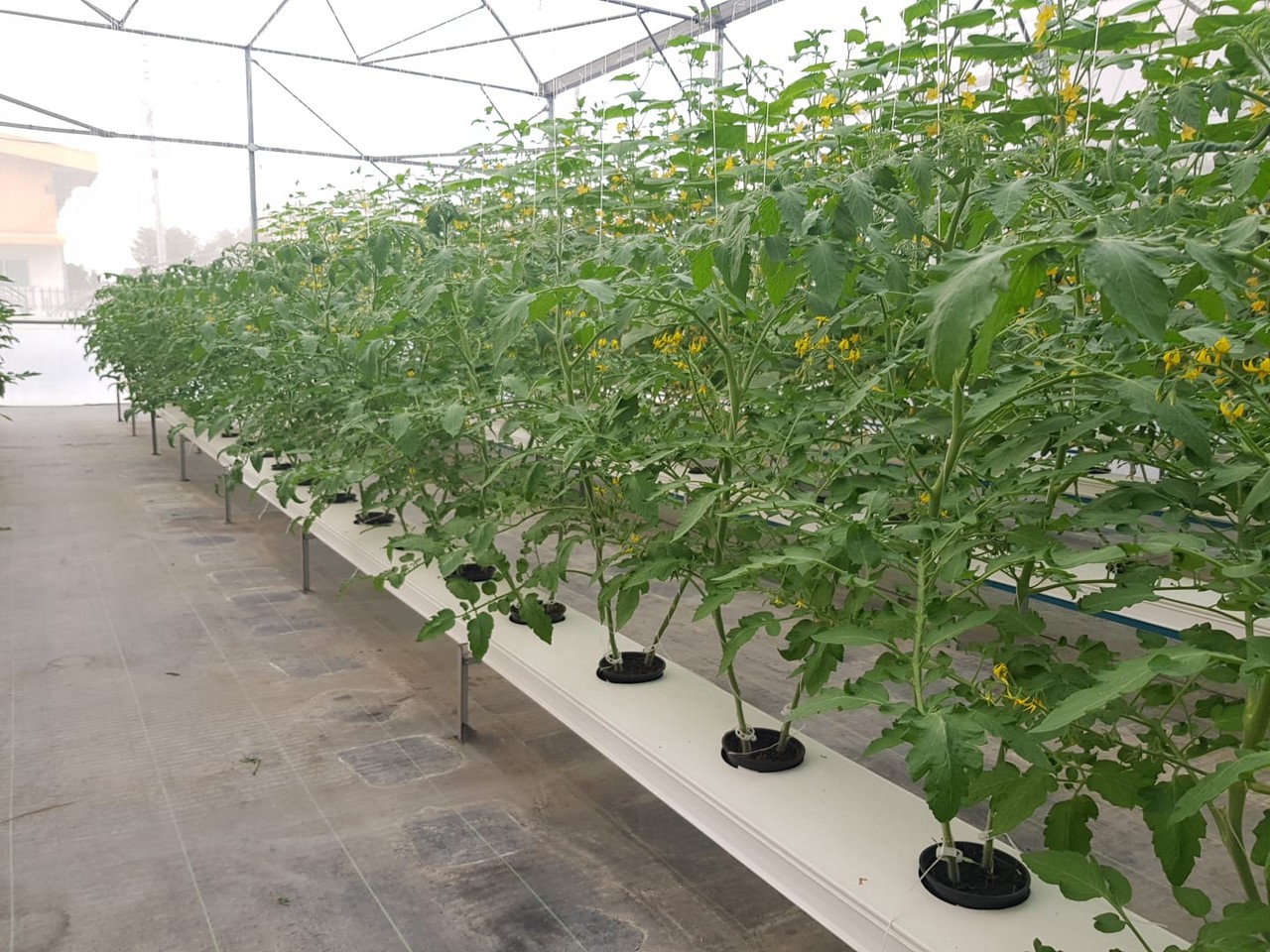 In addition to helping the growers with their existing knowledge, the team also tries to find new techniques. For example NFT gutters - and how they can be helpful for growing in the tropical circumstances. "We've started trials with cucumbers, melons and tomatoes on these gutters, and since it is our first cultivation cycle on this growing system we have no complete results, yet the start looks very promising." 
For more information:
Wim Damsteegt
Dutch Greenery
dutchgreenery@gmail.com