Dedicated research to analyze opportunities for applications and innovations in indoor environments often comes with high initial investment costs. But thanks to the mobility of an indoor cultivation environment like a Growtainer®, that investment cost can be significantly decreased.
A Spanish pharmaceutical manufacturer took advantage of this plan and approach last year, when they installed a Growtainer® at their plant in Pallafols, just outside of Barcelona. 
Over the last 12 months, the company used the Growtainer® to carry out several research trials and studies to become more acquainted with the advantages of indoor farming and learn about opportunities it could offer to their R&D programs. Now that the research has been successfully completed, the Growtainer® is on to its next challenge in Europe.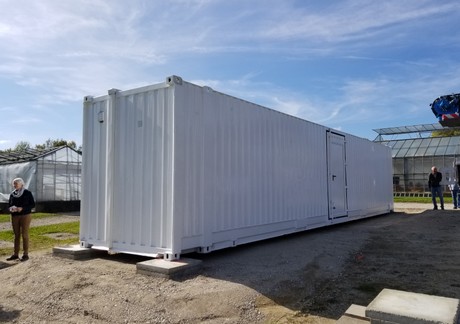 The Growtainer at its new premises in Germany.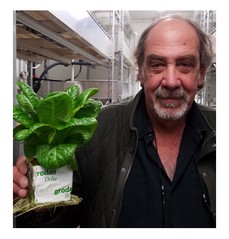 "We delivered the Growtainer last week at the Weihenstephan-Triesdorf University of Applied Science in Freising", Glenn Behrman of CEA Advisors informed us. "The unit will start a new purpose here as research environment for the faculty and their students. We're not only involved with their Horticulture students but also their Retail and Business faculty".
Weiehenstephan-Triesdorf is the an outstanding German university specializing in green "hands on" engineering courses. "The Growtainer is the first of its kind in Germany. Next to research purposes, the facility will also be used to teach their students about Vertical Farming. 
For more information:
CEA Advisors - GreenTech Agro
Glenn Behrman (
e-mail
)
www.growtainers.com