Proper water management has become a key factor to sustainable horticulture. Also in Mexico growers need to organize their water management as efficient as possible, which can sometimes be a challenge when looking at the quality of available water storage systems. For this reason, Genap will be exhibiting at the Expo AgroAlimentaria to showcase how Mexican growers can improve this.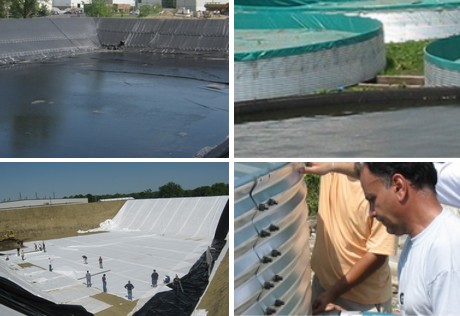 Evaporation of water, algae growing in tanks and UV damage to tank liners. Just a few problems that every Mexican grower often has to deal with. Genap's Simon Jones explained that his company addresses these problems with tailor made solutions as well as completely new water storage systems. 
"We offer several water storage solutions, from complete new pond, tank and lagoon design and installation towards retrofitting of existing water storage systems. Especially the latter service, retrofitting an existing pond or tank, is interesting for the Mexican market." 
Jones said that due to the strong UV radiation, some of the water storage systems in Mexico are in need of replacement. "We offer replacement sets for tanks and ponds. These installations come with PVC Extreme liners, ideal for a situation where resistance to UV is important. This material is also very flexible, which makes it easy to install. 
The replacement water tank liners with excellent UV resistance are suitable for all sizes and brands of tanks. Genap also offers a stand alone cover for all types of tanks up to 15 meters. As well as this, the installation of a SiloFloat floating cover is an excellent upgrade to an existing water storage tank, as its closed fabric reduces the growth of algae in the tank.
Another interesting solution for Mexican growers is Genap's ability to retrofit existing water storage lagoons and ponds. "We also offer replacement products to support current lagoon and pond installations. We can even line and cover concrete tanks as well as cover a lagoon with the water still in it." 
Want to learn more?
Genap will be part of a coordinated effort between Excalibur Plastics, FormFlex, Sun Parlour, Brown Coir, and Dramm in booth #600 at the Expo Agroalimentaria in Irapuato, Mexico! 
For more information: 
Genap