From Azerbaijan to Canada. The International Soft Fruit Conference, held yesterday in the Brabanthallen in Den Bosch, the day after the Dutch Strawberry Day, attracted an international audience. It might not come as a surprise: developments in the sector are moving globally and at lightning speed.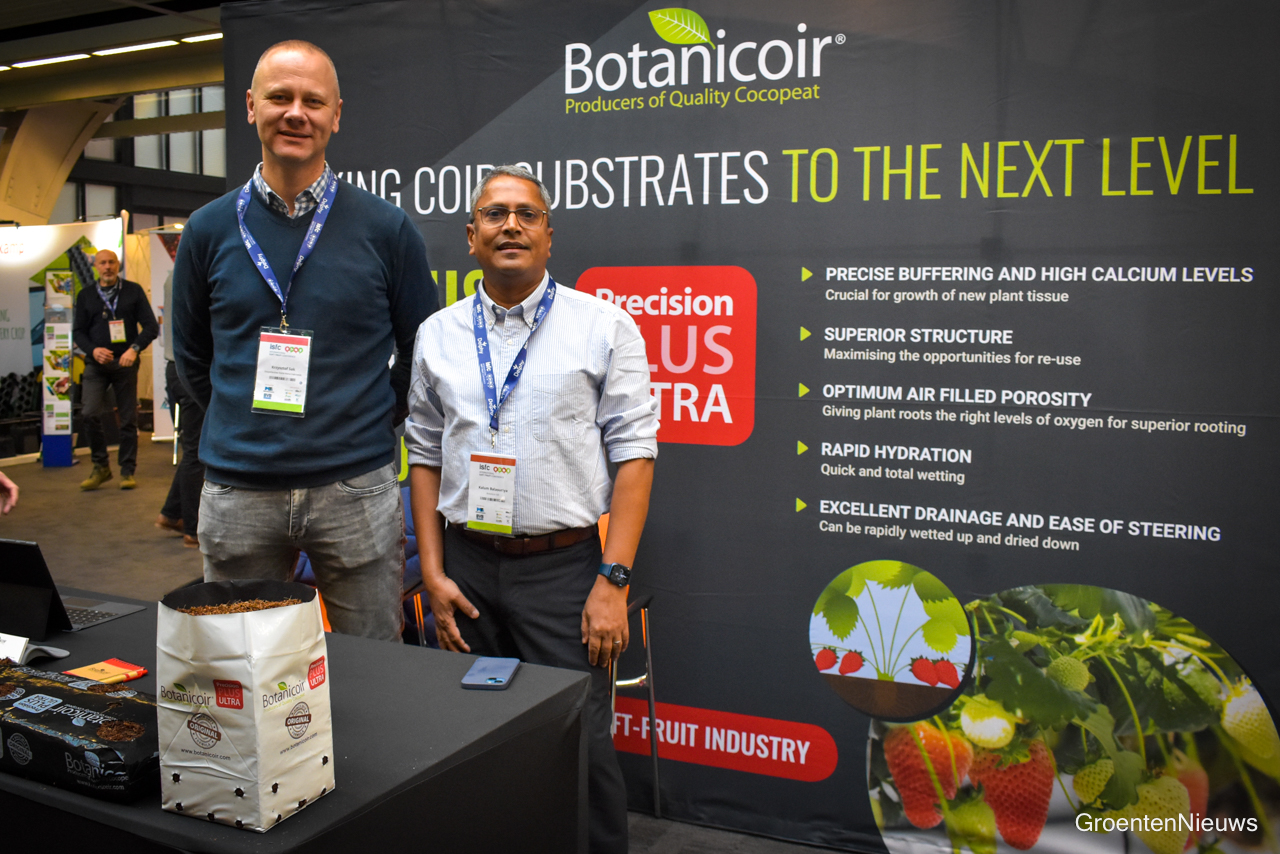 Polish grower, Krzysztof Sak of Agronom Berries, visits Kalum Balasuriya of Botanicoir. Krzysztof has been growing on Botanicoir's coconut substrate for years.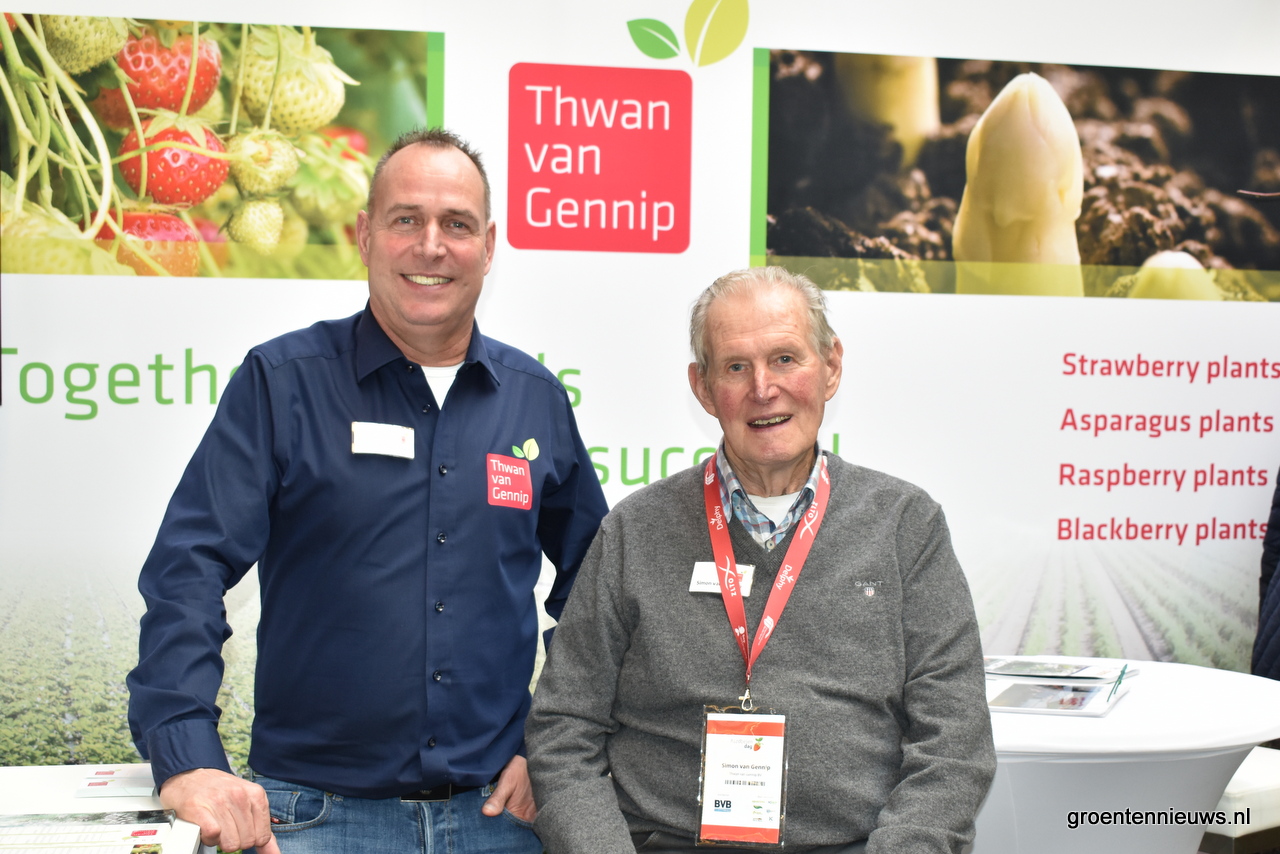 Plant nursery Thwan van Gennip with Thwan and father Simon van Gennip - according to the organization, the oldest participant at the fair, he hopes to turn 85 this year! 
Check out the photo report here
Due to all the global perils, the annual ISFC was postponed twice, which meant that yesterday the doors of the Brabanthallen finally opened again for an international audience active in soft fruit growing. In those two years, of course, developments in the sector have only continued.
International developments
Anyway, the soft fruit sector, and in particular cultivation on substrates and in greenhouses, is booming. Not only has acreage increased dramatically worldwide, with North America leading the way, but technical developments are also moving fast. The arrival of permeable strawberries, residue-free cultivation thanks to the use of UV-C, the addition of LED, new cultivation systems, the use of robots in cultivation, and the use of heat in cultivation. These are areas in which much knowledge has been gained in recent years and of which we will certainly hear more in the years to come.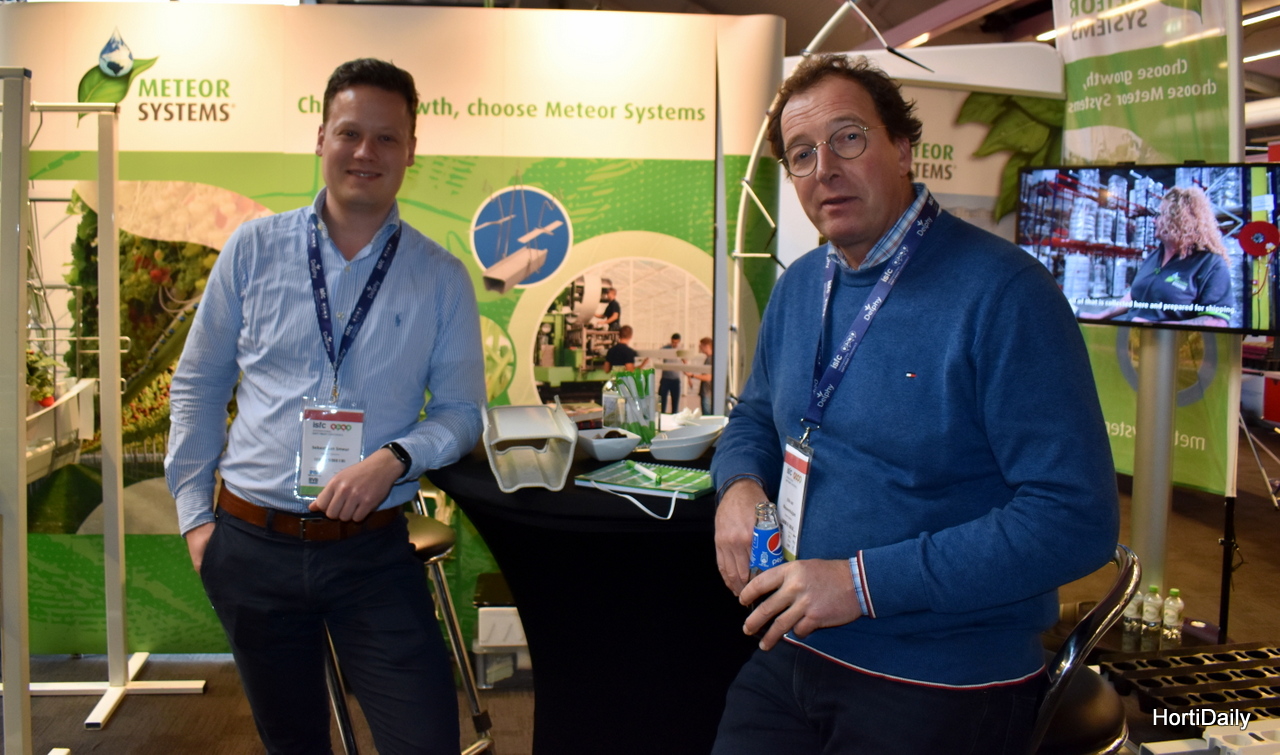 Sebastiaan Smeur and Erik van Nieuwenhuijzen of Meteor systems.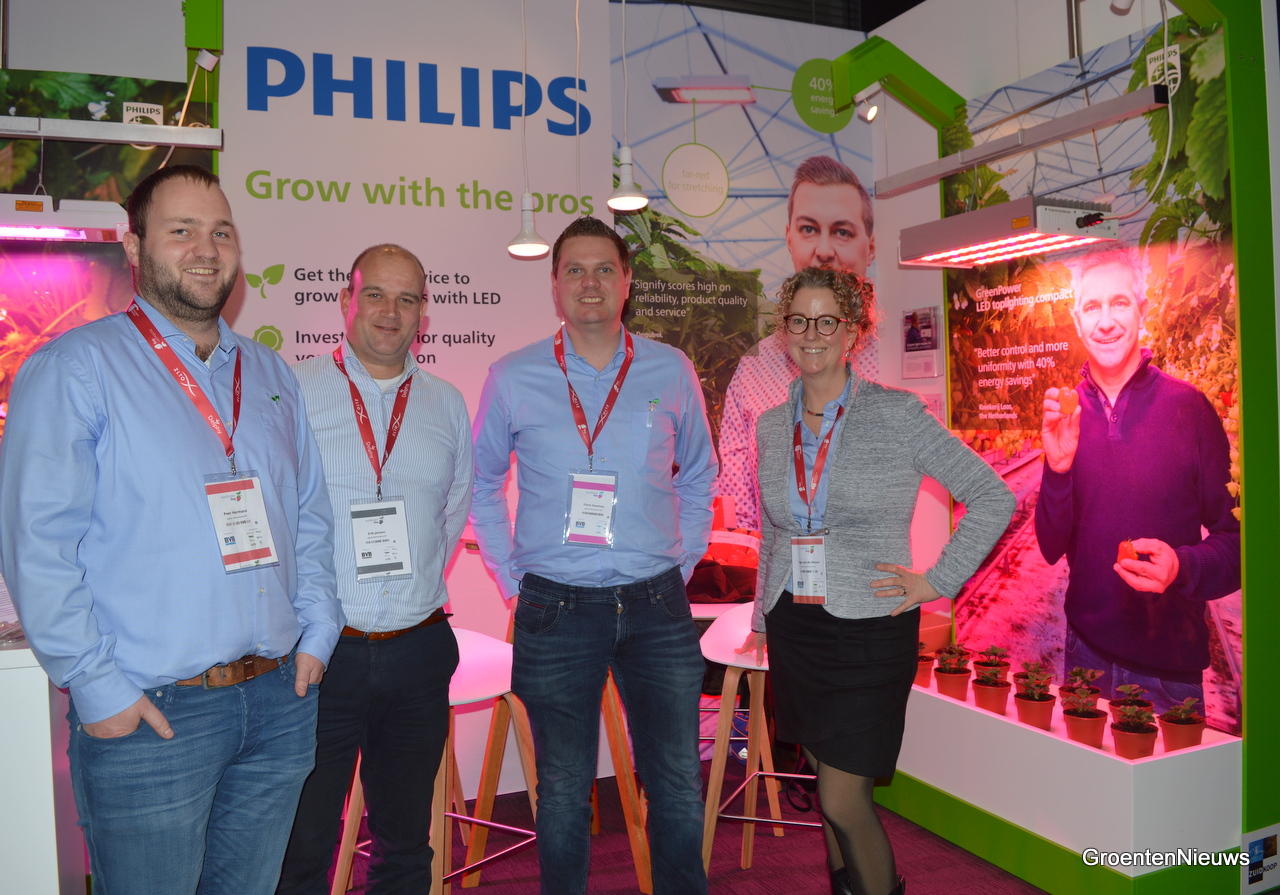 Team Signify with grower Arno Loos who lights his strawberries this winter.
Energy energy energy
At the same time, it is also a sector struggling with serious challenges. Current strawberry prices - (too) low - show that despite the efforts of growers and trading parties in recent years, there is not yet a permanent home for the winter strawberry from northern European greenhouses. The energy crisis and retail's choice of particularly Spanish products has made this painfully clear. Moreover, in recent years, the British, in particular, have been struggling with serious labor problems - although that seems to be a thing of the past this year, with migrant workers being welcomed from various countries outside EU rules.
Today, soft fruit week culminates with a tour of various strawberry trials and companies.