A sprint start to the year for TopControl, which has recorded an excellent increase in turnover both in Italy and abroad. The sales manager Johann Strozzega: "We are satisfied with the first months of 2019 which have confirmed our growth expectations. We have increased turnover in Italy, but we should remember that more than half of our business is carried out abroad".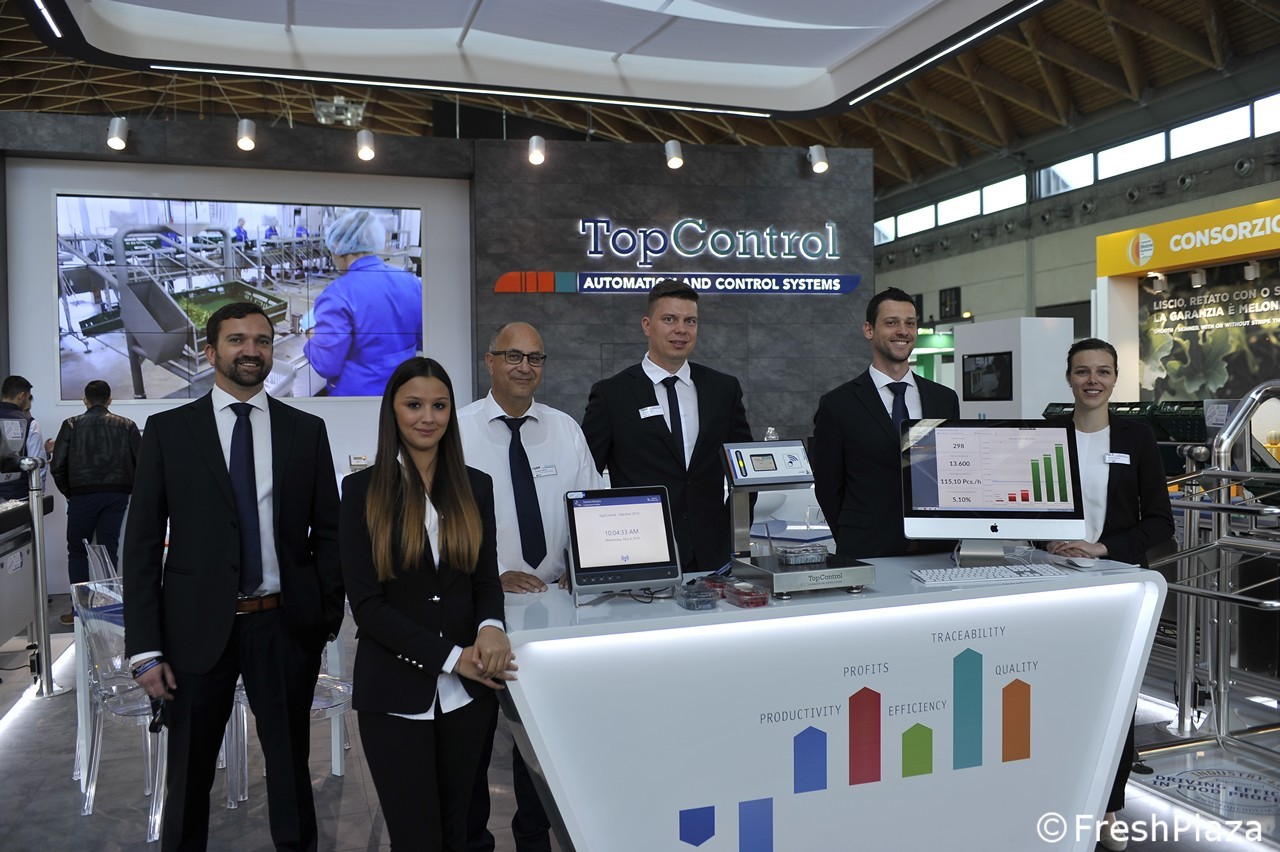 The team with TopControl during this years Macfrut.
Among the products that TopControl has recently presented at Macfrut, we must mention the new automatic combiner with scales MHP1200 that offers a significant increase in efficiency in the packaging process. The MHP1200 scales provide the optimal combination of individual fruits or vegetables to achieve the pre-set weight.
The multi-head scale has many advantages: reduction of give-away and manpower, increase of packaging speed, cost reduction, resource optimization, profit maximization, just to name a few.
The system offers stock management with exact positioning of each transport unit. The forklift has an automatic control managed by missions. The StorageMove allows the increase of productivity and the optimization of resources.
"The solutions we offer are many - concludes Strozzega - even for products as small fruits." 
Contacts:
TopControl Srl
Via Enzenberg 24/A
39018 Terlano - Italy
Tel.: +39 0471 319999
Email: marketing@topcontrol.it
Web: www.topcontrol.it