Grapes on a bed of straw-like paper, citrus in wicker baskets, and a fine water mist to keep the leafy greens and herbs fresh. These are characteristic of the French supermarket chain Fresh's fruit and vegetable aisles.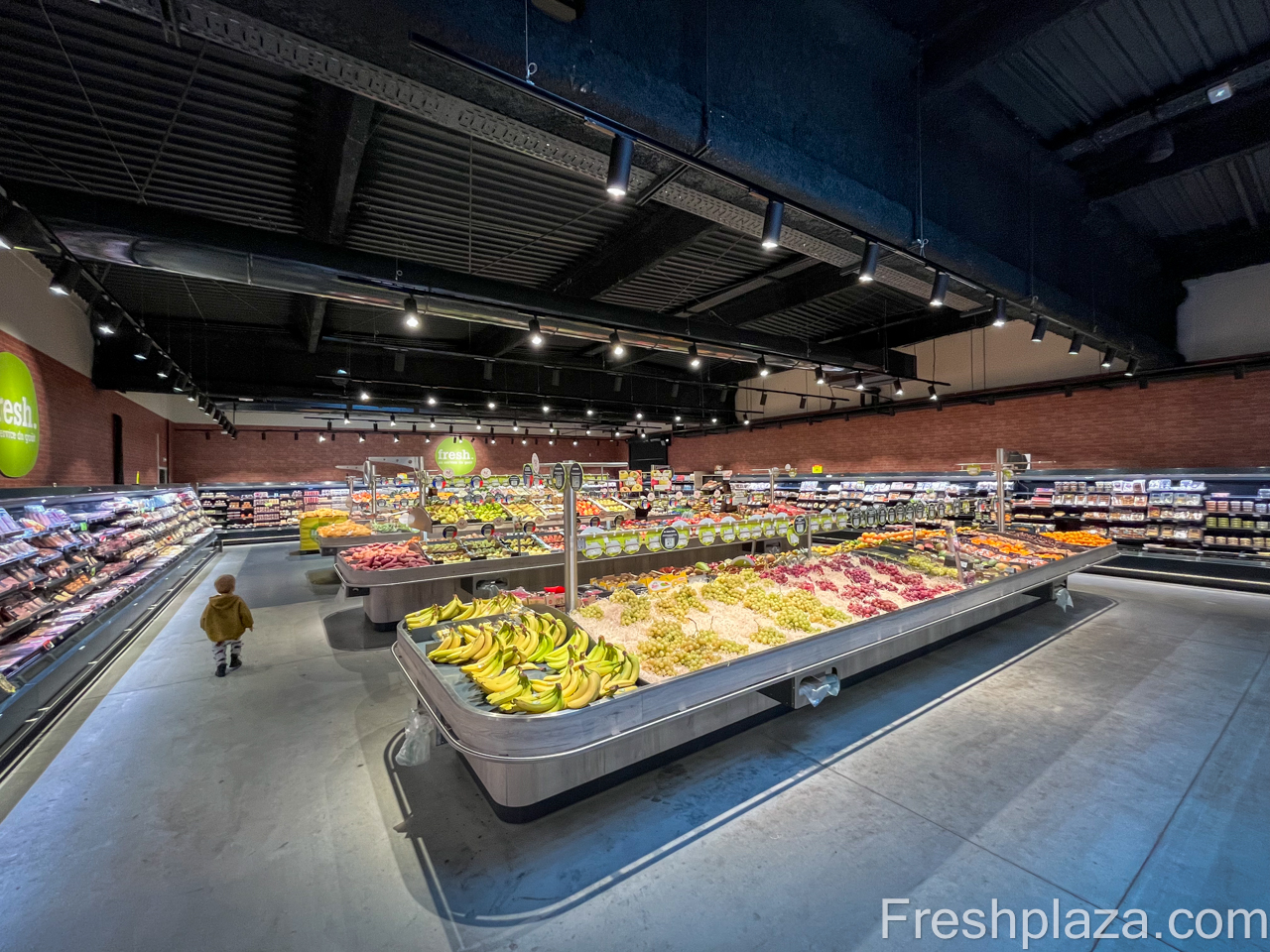 Fresh is a concept of retailer Grand Frais, which it uses to expand its reach in small to mid-sized cities. They opened the first store five years ago in the Ain region, and the chain now has 39 stores across France. This chain - as its name, which means freshness, implies - focuses on fresh produce. These stores', which are, at most, 500m2, slogan is 'Au service du gout': in the service of taste.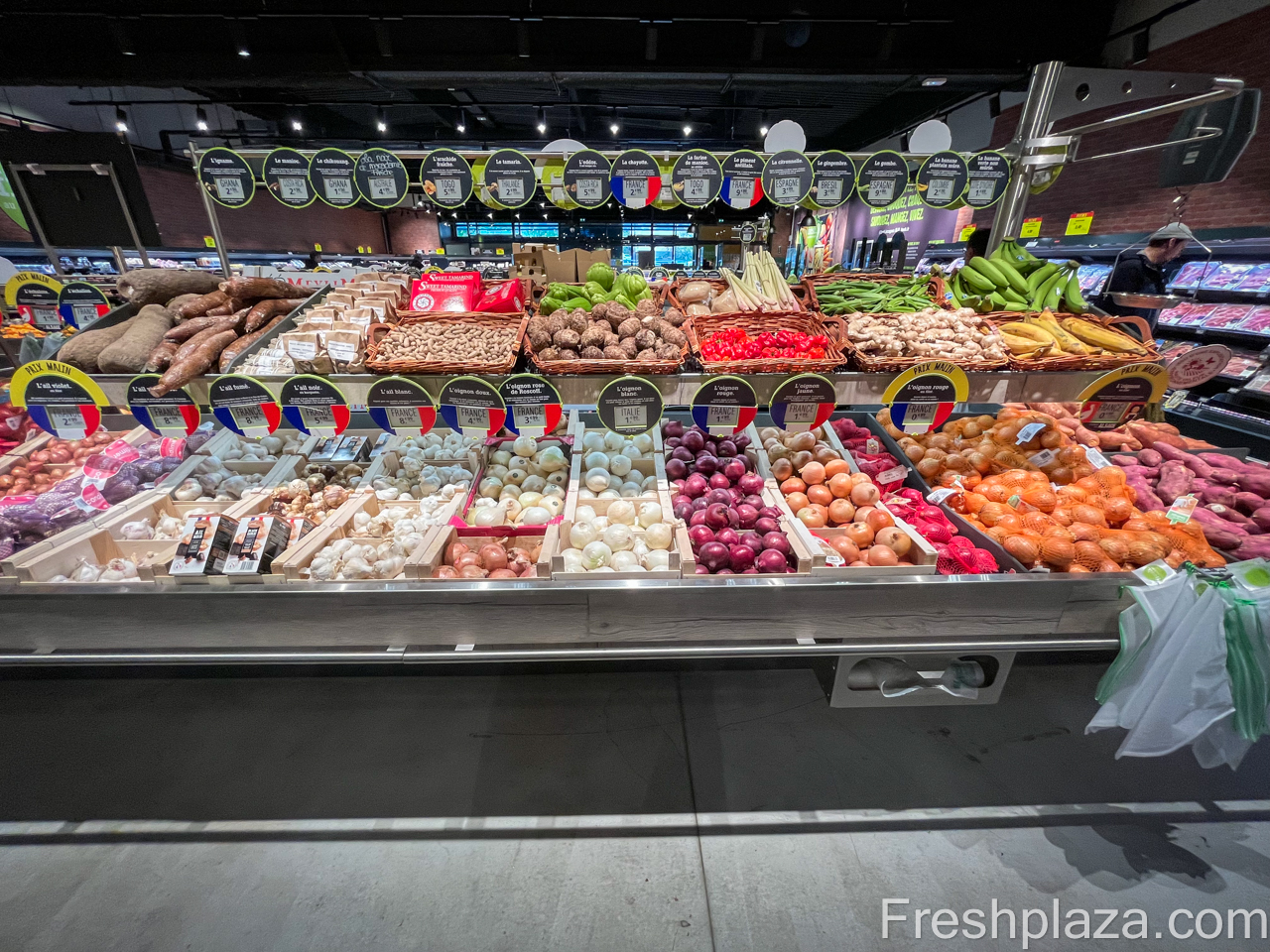 We visited the store in Soultz, which opened earlier this year. Its fresh produce department takes up at least a third to half of the shop floor. There are also different dairy products, meat, fish, and an astonishing variety of fresh ready-to-eat high-end products.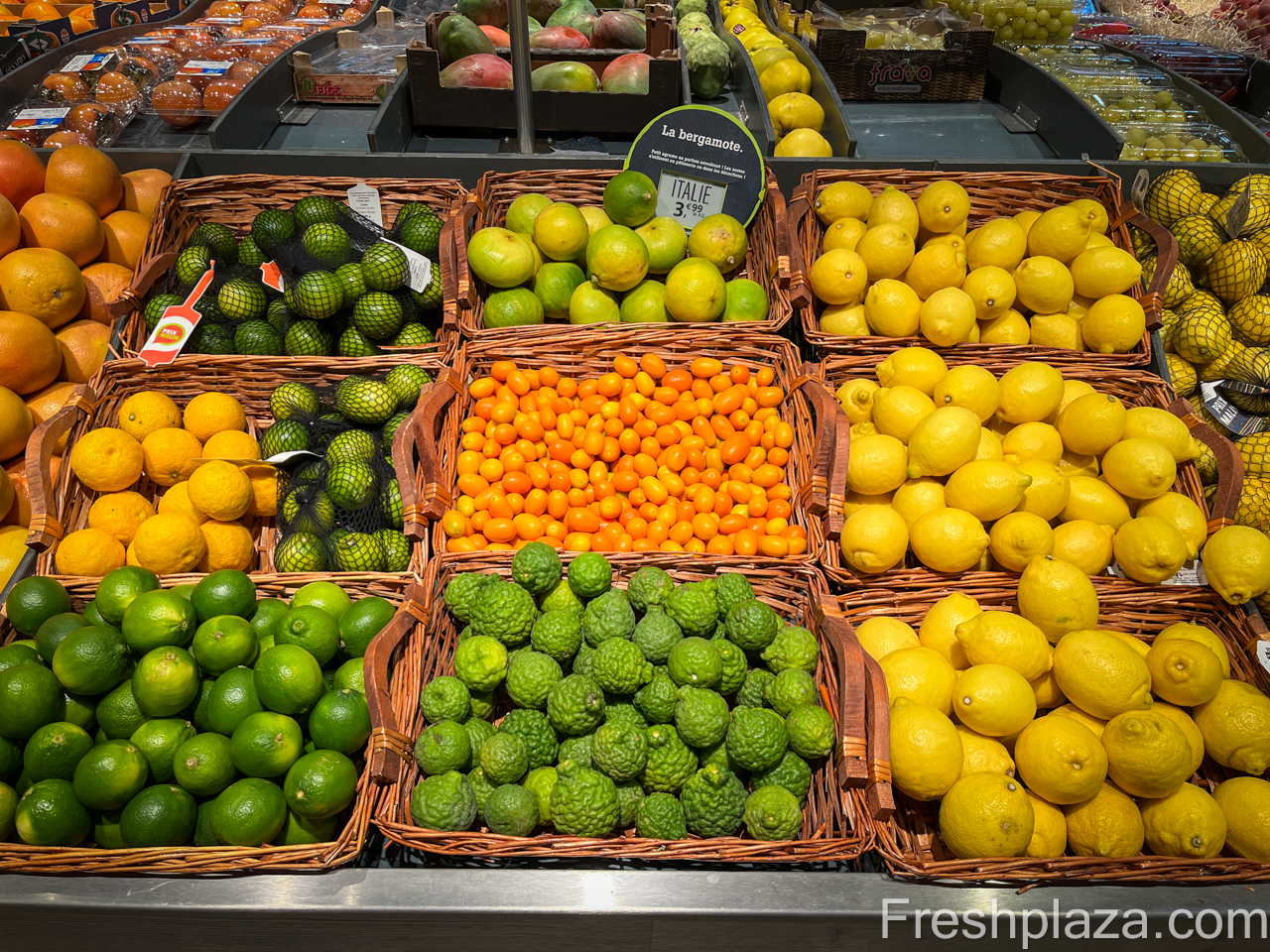 The fruit and vegetable sector's expansive range and beautiful presentation immediately catch the eye. French super and, especially, hypermarkets often have an ample supply of fresh produce, yet products like bergamot, Castelfranco lettuce, and rambutans are not commonplace. Also notable: there is little to no focus on organic produce.