The Dominican Republic's export and investment Center, ProDominicana, looks forward to taking more producers and products to the IFPA's Global Produce Show in Orlando, US, their main export market. About 60% of the Dominican Republic's fresh produce is exported to the US, with an increase of between 10% and 15% expected for 2022. This follows a successful show for the country in Madrid last week.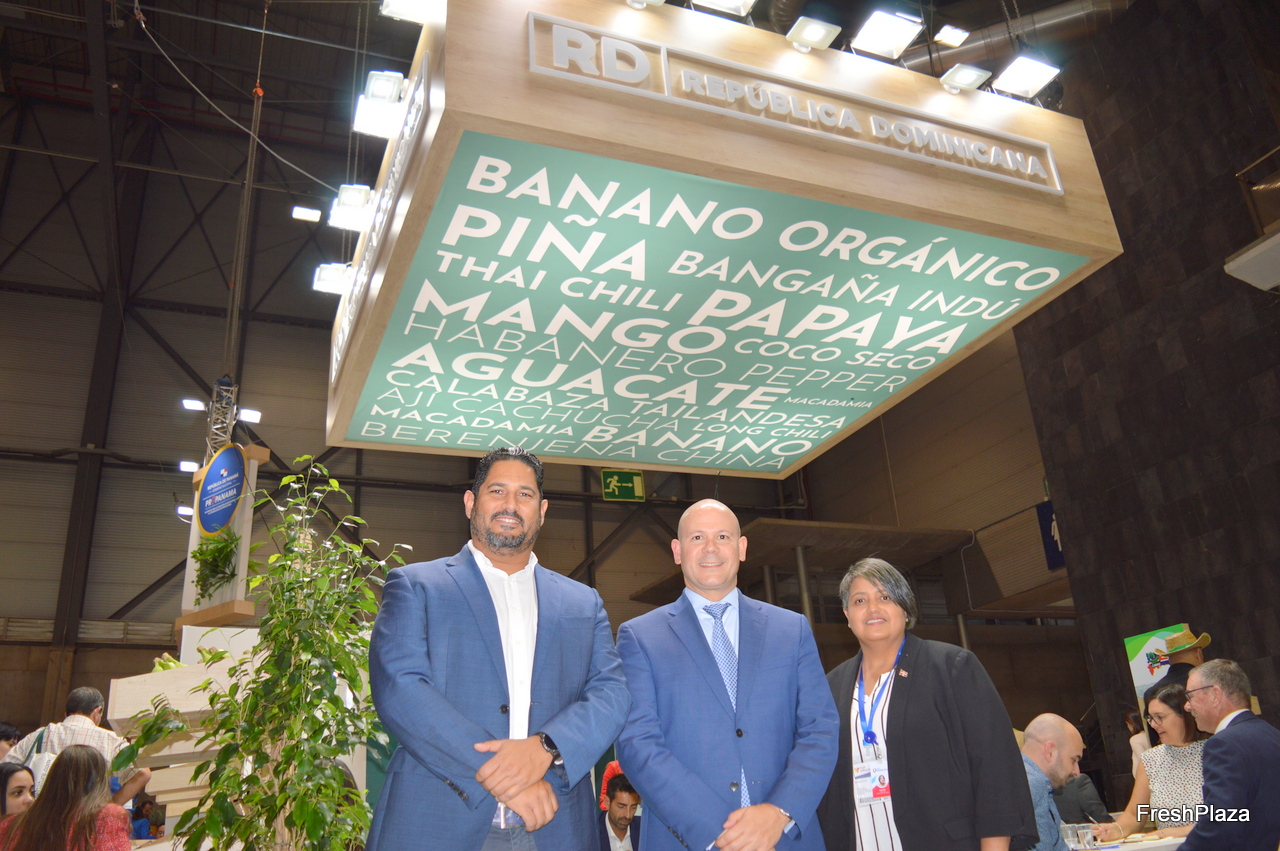 Biviana Riveiro, executive director of ProDominicana, pointed out: "We are very excited since it is the first IFPA meeting post-pandemic. Exporters are looking forward to meeting new potential business partners and meeting with actual customers. The presence of the Dominican delegation in Madrid contributed to the promotion of the country aiming to be the main supplier of fruits and vegetables in the European market, as well as being a launching pad for new products that will be exported to this market."
Jaime Licairac, Export Director of ProDominicana, reiterated that: "We have good commercial relations with European countries. For the year 2021, the country's exports of fruits and vegetables to Spain amounted to US$6.7 million. Representing a year-on-year growth of 42% compared to the previous year, 2020. Fruit Attraction is a great platform and meeting point for fruit and vegetable operators to create solid business relationships and open up new market opportunities by connecting the large professional fruit and vegetable community. Our stand was opened and included the participation of the ambassador of the Dominican Republic in Spain, Juan Bolívar Díaz, representatives of the Embassy and the Consul General of Valencia, as well as exhibitors and members of ProDominicana."
He is looking forward to Orlando in about two week's time, where 11 companies will exhibit in Dominican Republic's booth with products such as Tomatoes, Mangoes, Eggplants, Cucumbers, Hass Avocado, Semil 34 Avocado, Thai Chili, Dry Coconut, Pineapples, Habaneros, Persian Limes, Tindora (Ivy Gourd), Dosakai (Indian cucumber), Bell Peppers, Long Chili, among others.
"The US is our main export destination taking around 60% of our exports. We are expecting an increase in our 2022 exports between 10 and 15%," stated Licairac.
He invites attendees to the Global Produce & Floral Show (27-29 October 2022) to visit ProDominicana and their companies in Hall C, Booth #5261.
For more information:
Maricela Lachapelle
ProDominicana
Tel: Tel: +1(809) 530-5505; +1(829) 679-8152
Email: maricelalachapelle@prodominicana.gob.do 
www.prodominicana.gob.do