Last week, the Organic Produce Summit was held in person at the Hyatt Regency Hotel in Monterey, California. An article about the event was published last Friday. Traditionally, the event is closed with a trade show that takes place on the last afternoon of the two-day event. Just like previous years, the trade show was sold out. More than 150 companies exhibited, and the number of attendees was capped at 1,200, but many more would have liked to attend.
For some, it was the first time attending a show in about 18 months. Others had already attended several regional shows throughout the United States this year. One thing everyone had in common was that they were happy to see each other in person again. "It is our first show since the pandemic started," said Patrick Cortes with Mission Produce. "I hope it is the start of the produce community coming back together more often." Michael Dupuis with Divine Flavor was also happy to be back. "We are an advocate for organics, have been sponsoring OPS from the beginning, and it is definitely an event we want to part of," he said.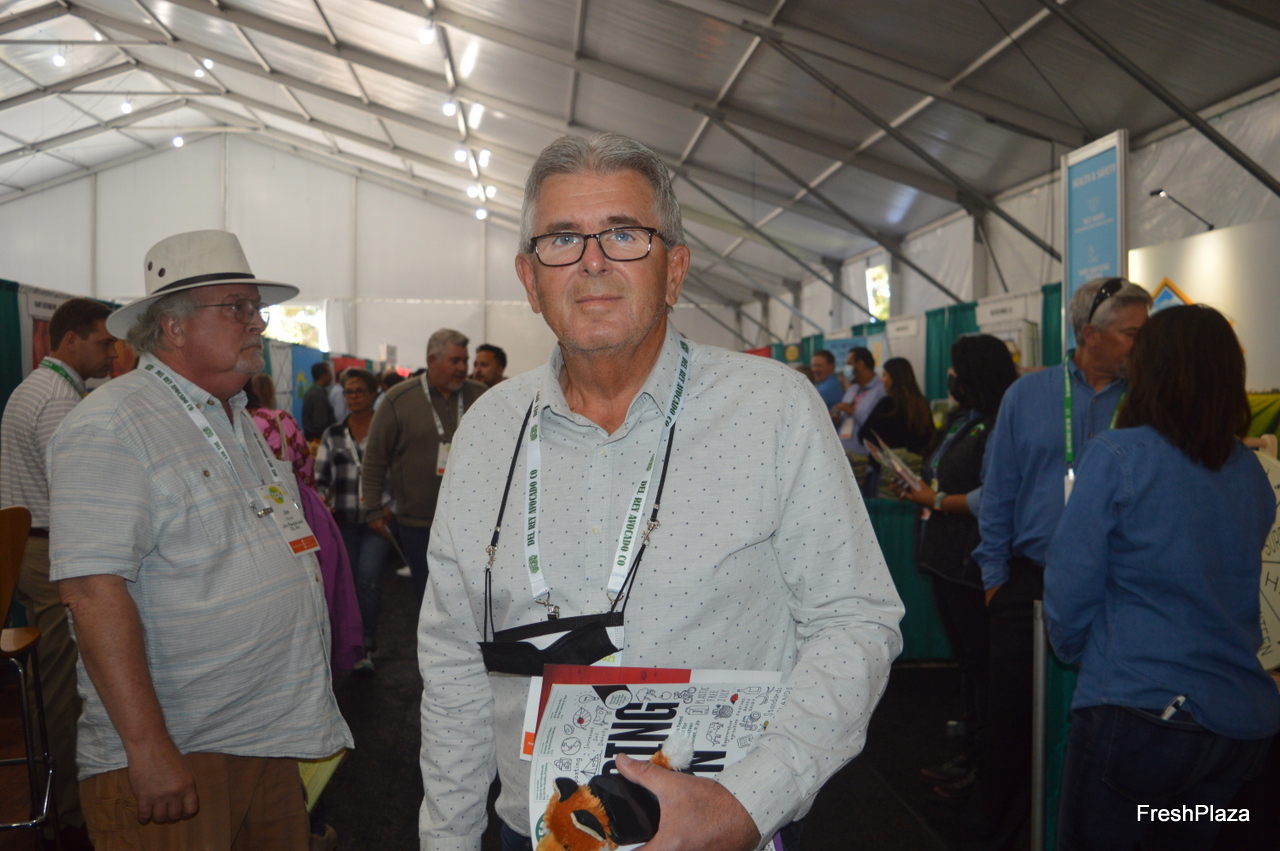 Ray Wowryk with Nature Fresh Farms is walking the show.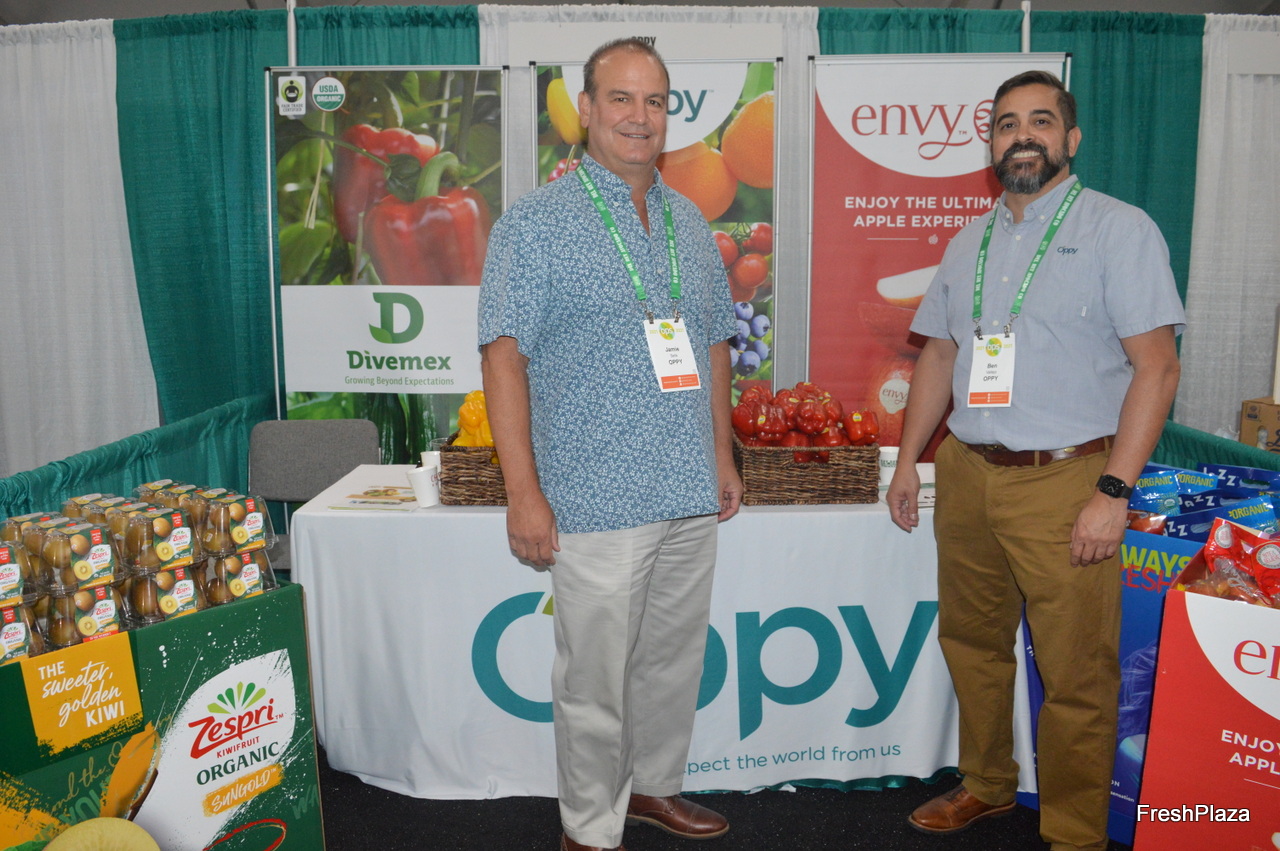 Jamie Sells and Ben Vallejo with Oppy have a variety of produce on display to show to buyers. From Envy apples, to Divemex bell peppers to Zespri kiwifruit. 
Click here for the complete photo report from the show
Potential buyers
Exhibitors were pleasantly surprised by the number of people that attended show. The number of (potential) buyers in attendance was probably a bit lower than previous years as some retailers don't allow their employees to attend events yet. Nevertheless, exhibitors were very happy with the buyer turnout and said it was much higher than expected. Christina Ward with Sunkist complimented the organization. "It is a great setup and a fantastic crowd," she said. "It is really good to get back into the trade show scene." With good air circulation and open space between booths, attendees shared they were comfortable attending.
Although some new products and packaging were shown, it was evident that the focus was on seeing each other in person and catching up. Behind the scenes, many companies have been working hard on re-brands and new products to be launched at PMA Fresh Summit. With PMA announcing the cancellation of the October trade show, it is expected the produce industry will find other creative ways to make new product announcements in the coming weeks. The cancellation of Fresh Summit also means it is uncertain when the North American produce industry will be able to get together in person again.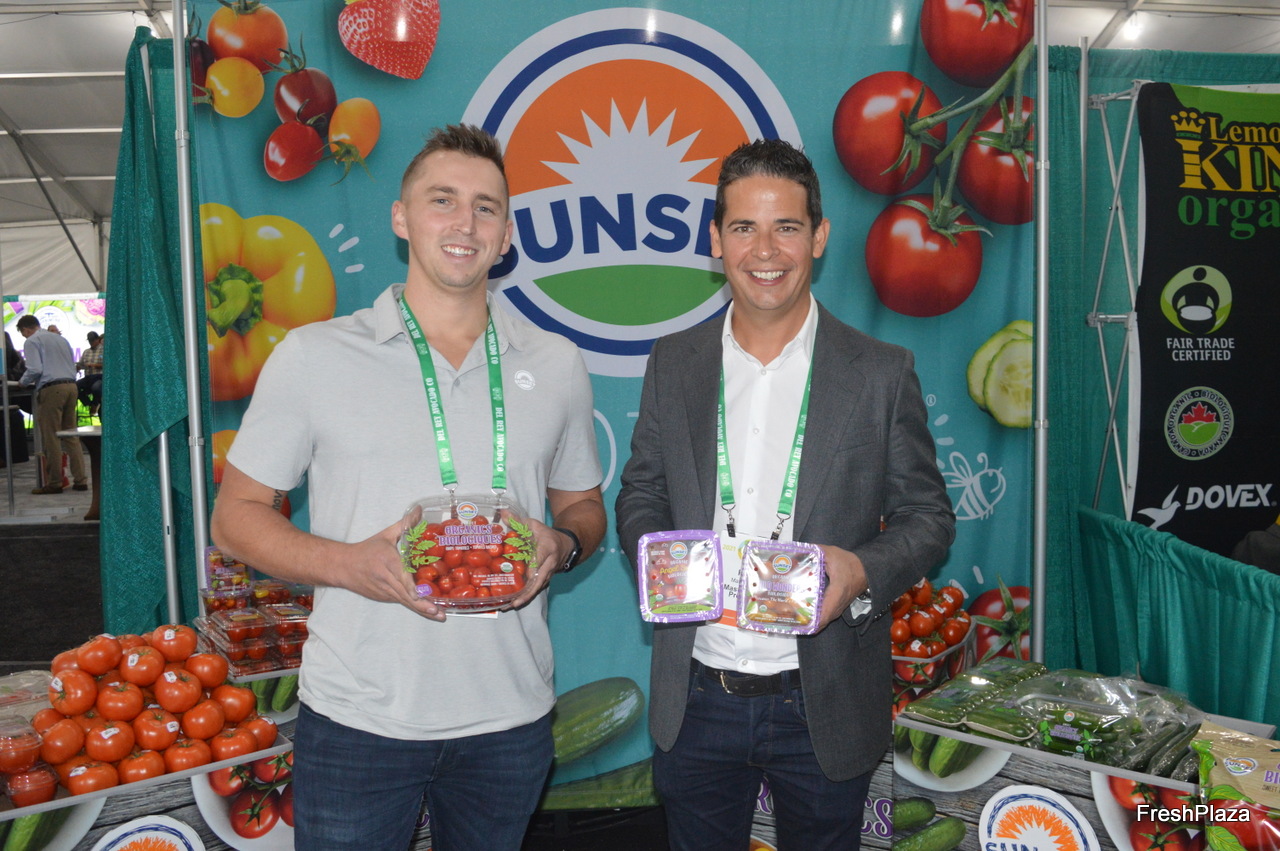 Branden Hontalas and Paul Mastronardi from Sunset/Mastronardi show different organic tomato varieties as well as packaging types. Prior to the start of the trade show, Paul Mastronardi participated in a panel discussion on the growth of Controlled Environment Agriculture: Real or Hype?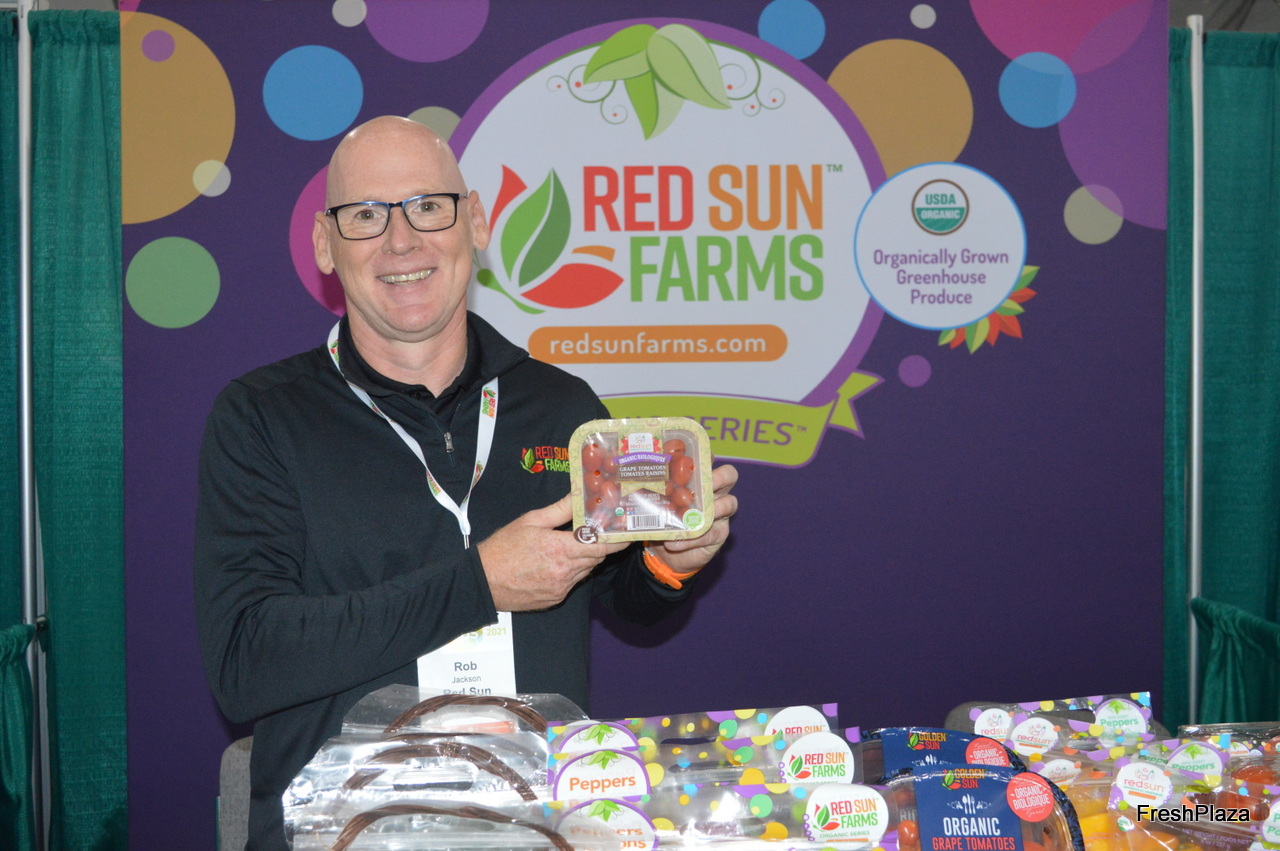 Rob Jackson shows organic grape tomatoes from Red Sun Farms.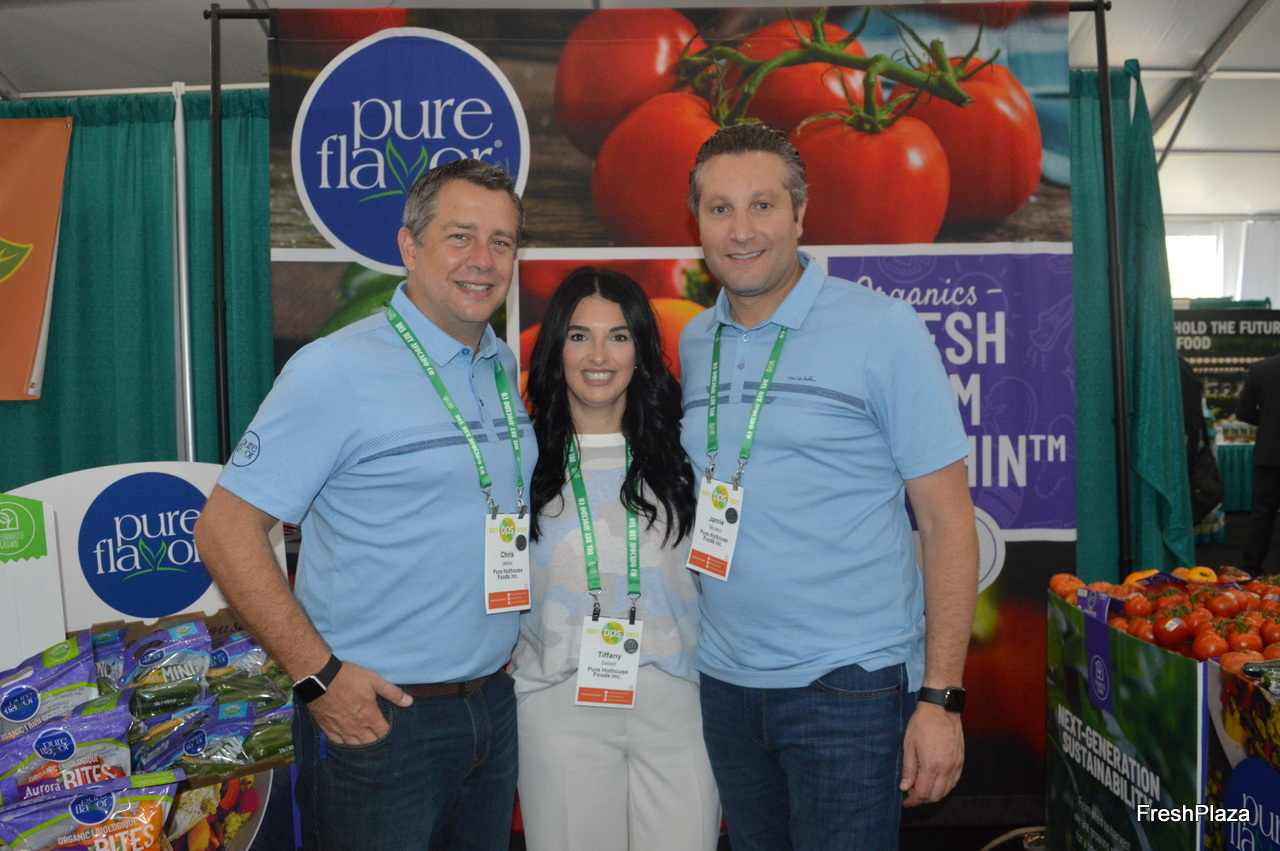 The team of Pure Flavor. From left to right Chris Veillon, Tiffany Sabelli and Jamie Moracci.
Mid-July
The Organic Produce Summit is traditionally held in July, but was moved to September due to COVID. In 2022, the event will move back to its usual mid-July time frame.