"We didn't think the Rieti Cuore Piccante event would reach its 8th edition, but here we are," explains Costantino Ciatti, one of the operators taking part in the fair.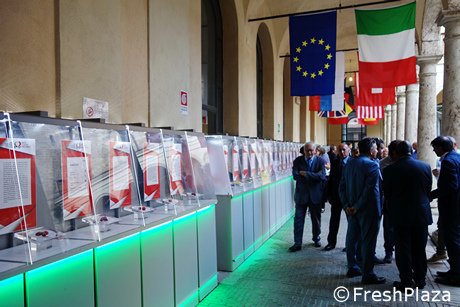 The sample field includes 800 different varieties and is set up at the Centro Sperimentale Appenninico del Terminillo "Carlo Jucci", part of the University of Perugia. The center is named after its founder and dates back to 1949. Simona Fiorentino retraces the facility's history: "After Jucci's death in 1962, the center went through a difficult period, so much so that the University of Pavia decided to transfer it to the University of Perugia. The center has grown since 1979 and is now renowned on both a national and European level. It's made up of four research stations - Rieti, Pian di Rosce, Colle Scampetti and Leonessa - each with its own equipment (pluviograph, thermohygrograph, pyranograph, anemometer, geothermographer, phreatimeter and evaporimeter)."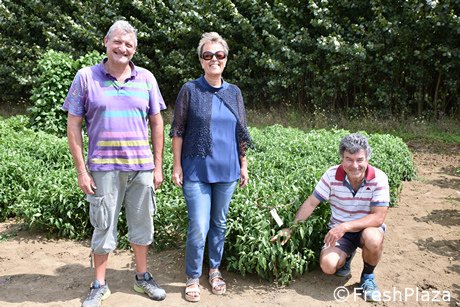 In the photo: David Giovannelli, Simona Fiorentino and Sabatino Olivieri from Centro sperimentale Appenninico del Terminillo "Carlo Jucci". -
Click here for the photo gallery
.
The first researchers focused on tomatoes, aubergines and peppers and it's precisely thanks to this that the site now hosts a precious germoplasm of the Capsicum variety.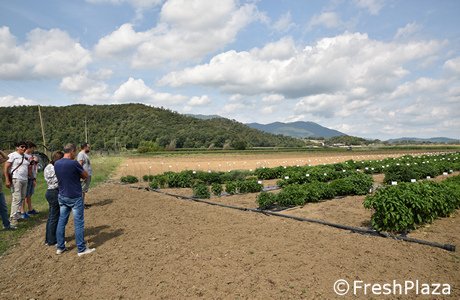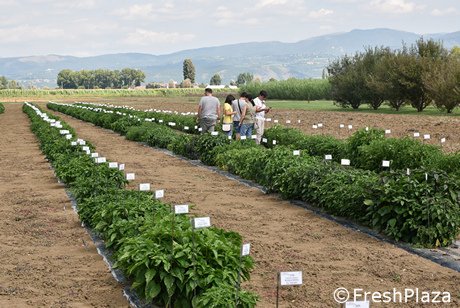 The sample field was transplanted in June 2018 and is equipped with a drip irrigation system. Weeds are uprooted manually. Little fertilizer was needed this year and phytopathology pressure wasn't worrying. The varieties were planted per degree of hotness.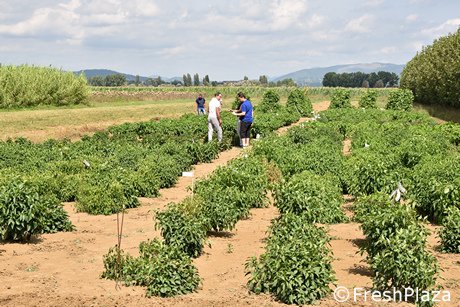 A promising local chili pepper cultivar
In the meantime, the event organizers worked with Centro Appenninico del Terminillo "Carlo Jucci" to initiate a research project to create a local cultivar. The aim was to come up with a chili pepper that combined the aroma and spiciness typical of the local territory: fairly hot, aromatic, appealing and with a distinctive shape. In addition, the plant would have had to resist late fog and early temperature drops.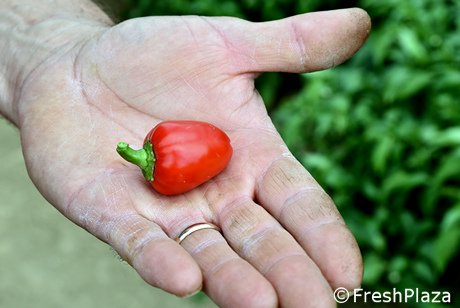 The center therefore set up the "PEPIC" project (financed by the Ministry for Agricultural, Food and Forestry policy) for the study and identification of a suitable chili pepper variety that could adapt to different altitudes.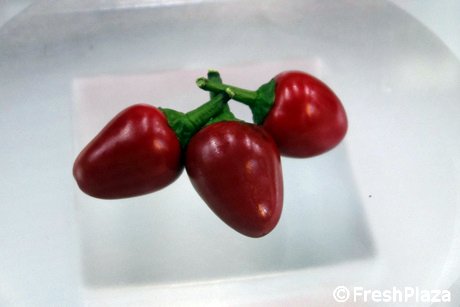 Sabino
The varietal selection has now reached its seventh generation and has been called "Sabino". Technicians reported that "finally, five years after the first crossbreed, we managed to obtain stable populations. The first ones had excellent shape and color, but they weren't hot enough." 
For further information:
Centro Appenninico del Terminillo "Carlo Jucci"

Piana Reatina, Via Comunali 43