TomaTech, the new player in the field of high-tech tomato breeding has opened up shop and is ready to showcase its business. Over the last 10 years TomaTech has focused on developing tomato varieties mainly for the Mediterranean Basin (Spain, Italy and Turkey). Recently TomaTech decided to divert more attention towards high-tech cultivation. When Wilfred Scheffers, sales manager at propagator WPK in the Netherlands, met Ofer Ben Zvi and Favi Vidavski from TomaTech, he recognized the potential of TomaTech varieties in the Spanish Trial house. WPK decided to create the company "Plantfactory" to be the distributor of TomaTech varieties for most countries in Northern Europe.
"Our one and only goal is; making people smile thanks to our tomatoes", affirms Ofer Ben Zvi of TomaTech. "The consumption of good tasting tomatoes is increasing: people are finding that food, especially good food, is more and more important. They are getting rid of sugar and processed foods. The tomato fits the lifestyle of the future decennium. People are demanding diversity of shape, size and color and with better flavor from their tomatoes. We want to deliver it to them." 
They started with the creation of an extensive germplasm platform and now, after many years of development and breeding, the Israel based company is ready. With their extensive varieties and their innovative concepts, they have developed a unique strategy to accomplish this.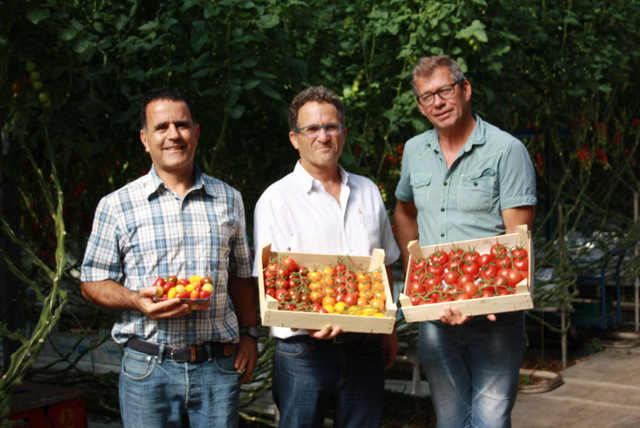 New medium trusses
The Westland in Holland is the "Silicon Valley" of the high-tech tomato crop of the world. In the heart of the Westland TomaTech and Plantfactory have opened up their demo greenhouse to meet and show growers and chain partners. 
With a broad assortment and a clear goal to help growers, chain partners and consumers, they are open for business with the industry. With their attention now on the mid-cherry through to the large cluster, they have developed a flavorful, aromatic and colorful assortment, including two new medium trusses "Savorino" & "FlavorTom". 
"They have not only high color and high aroma but also high flavor and high brix and are being launched for the first time this season", they explain. However, it is important to note, that there is an astute strategy behind the various products, and it's not just about the tomatoes.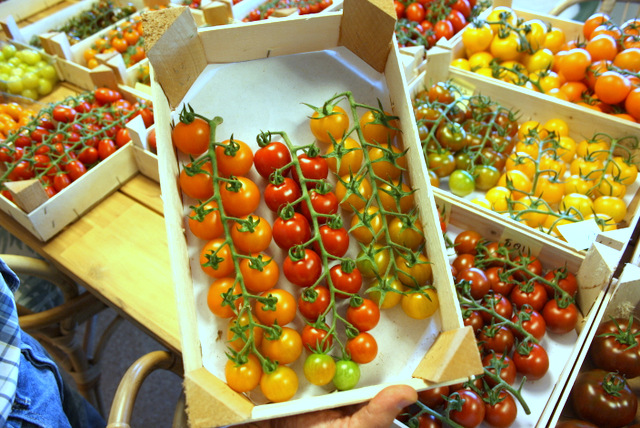 Year-round product
"Retailers have a demand for stable products year-round, regardless of the season or the seasonal circumstances. Therefore, we believe in the importance of producing the same tomato in various climates: the tomato being grown in the Mediterranean has to have the same specs as the one from the greenhouse in Northern Europe and the same goes for the Mexican and Canadian markets", Dr. Favi Vidavski, TomaTech head of R&D and one of the company founders explains. "We focus on the end consumer and how they can be pleased with a product. From that point, we work back up until we've bred the variety needed for this." 
One of the products living up to this concept is the cocktail oxheart tomato. With a remarkable shape, it's a truly recognizable product and available to be grown in various climate conditions. Also, their Italian pizza style tomato, "Pommodori" is another example. "Originally this tomato was grown in Sicily. Thanks to the breeding process, we can grow it heated and ensure a longer shelf life. This way it can be grown in the Netherlands or Canada, for example, without loss of the organoleptic parameters: a firm, non seed spilling tomato, as desired by the consumer."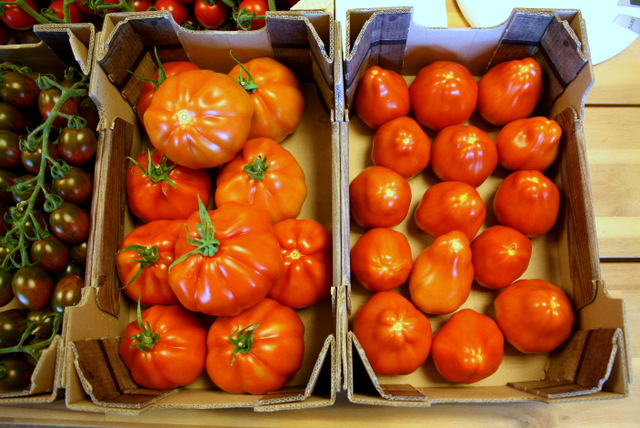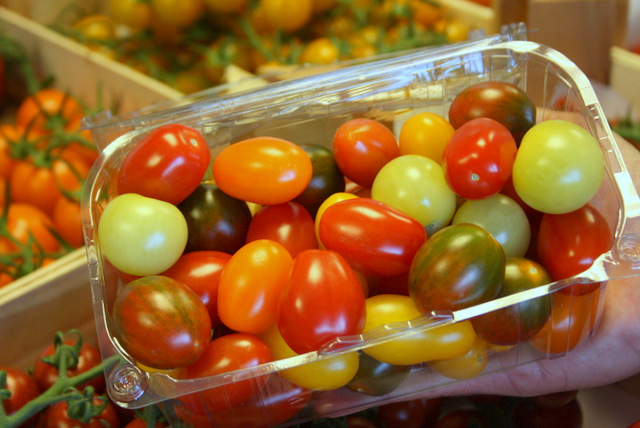 Taste is not only brix
It might be clear by now; Flavor is an important subject to the company. "We want to breed aromatic products that are full of flavor." An example of this is their red mini plum on the vine, a variety that has rapidly gained popularity over the last couple of years in the British retail under the brand name Sugardrop®. The breeders explain how the flavor, built up out of many components, distinguishes the tomato from others in the market. "We know that the brix measurement is an important tool for the industry, a strong parameter – but also the organoleptic qualities are an important subject to the consumer and the buyer. Two tomatoes, both with a brix of 9.5, can taste completely different thanks to the volatile components. That's something we're bringing to the market."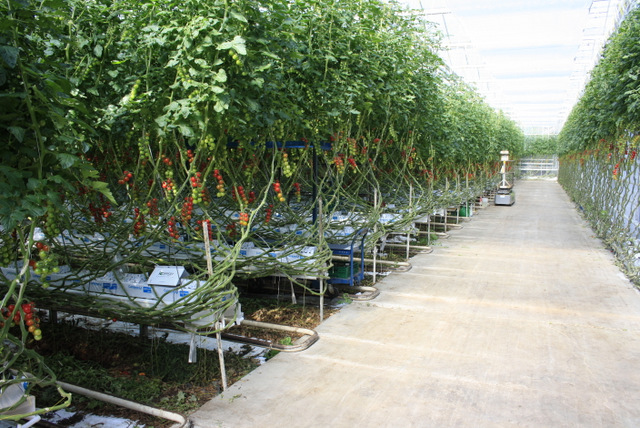 Not a gimmick
Although their focus is on the end-consumer, the rest of the chain and especially growers are not forgotten. "As much as we understand the consumer's demand, we also understanding growers needs and are committed to these needs. Without the right resistance or yield a variety would not be real, it would be a gimmick. Consumers have to enjoy the tomato, but a grower has to earn money from their greenhouse! By understanding the challenges growers face and developing varieties that live up to the promises, we make it possible for them to create long-term relationships in the market as well." 
The breeders are also developing concepts to help growers and chain partners bring their tomato to the market. This was done earlier this year with the Toma'Muse concept: Mastronardi Produce (Canada), Stoffels (Belgium) La-Palma (Spain) and Perfection Fresh (Australia) launched the Toma'Muse concept together. This "breeder – fresh producer" collaboration is one of the first of its kind where the breeder owns the variety while producers own and market the Toma'Muse brand in their respective markets. "We've connected growers – all different types of companies, but all with their focus on growing the best quality and flavor tomatoes - and partnered them in the development of the concept to launch into the market. This way we are not selling a tomato but we're bringing the whole concept to the market."
For more information:

Ofer Ben Zvi
TomaTech
+972 522 242 280
Wilfred Scheffers

Plantfactory BV
+31 651 163 371