In a Thorilex pilot glasshouse currently as much measuring material is installed to generate and collect data of the growing process in the greenhouse. Goal is to get even more data on the function and the behaviour of their products for vertical farming - even more than the company already gained from doing broad laboratory tests. "We've launched three brand new products bringing new light on the aquaponics, hydroponics and aquaculture market", Marek Hrstka with Thorilex explains.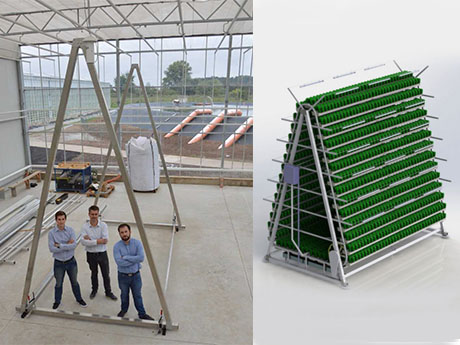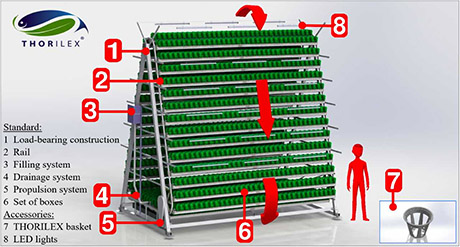 The three new products are an automatic vertical hydroponic system, a multi-use hydroponic basket and a self-cleaning fish tank. "We use quality materials like stainless steel for most products", Marek shows. "And logistics have our special attention. The products are possible to pack and delivery with minimal costs because the products are highly modular and it is simple to build without deep knowledge."

Hydroponic system

The Automatic Vertical Thorilex Hydroponic System is made from stainless steel. "It brings up to
9 times higher production
, easier harvesting and better climate for the plants. The system can be up to 8 meters high and it is possible to choose from different growing boxes by species of plant. It is also equipped with the special spraying system and is operated with a control and security system."
For the system a special product website was custom built where a case study can be downloaded that provides more information about the product.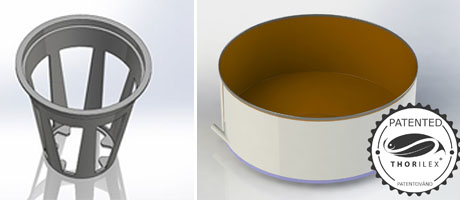 The patented hydroponic basket and fish tank
The Hydroponic basket for the multi-use is designed for long-life. "It has a modified bottom and thanks to the higher stiffness of the material easy and fast plant removing can be realised without the root system or basket damaging. It is suitable for our Hydroponic system."

Then there's the Fish tank. "Made from the stainless steel and it uses hydrodynamic water flow to remove the fish waste. It allows to regulate the height of the water andmakes it possible to add an automatic feeder."

All the products are patented and right now the products are placed in the pilot project in 2 Ha glasshouse area. "To generate and collect more data than from the laboratory tests. The data evaluation is expected until the end of the year. It is possible to buy the products in advance booking for the introductory prices that will be provided during this year", Marek concludes.

For more information:
THORILEX

General tel: +420 313 103 103