At the Expo AgroAlimentaria last week Paskals' booth definitely was a big one, but it still wasn't big enough to host the crowd that joined the company on Thursday under lead of the Israeli ambassador Jonathan Peled. It was Paskals' recently presented DrainVision that gained the attention of the public.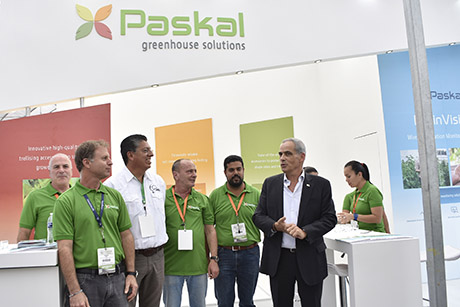 A wireless, standalone monitoring solution providing accurate and real-time information on the water content of the substrate, the irrigation volume and the drain water quality and quantity. In a nutshell, that's what Paskal's recently introduced DrainVision is.
Irrigation optimizing
"The system provides a powerful and affordable solution for irrigation optimizing and is easily accessible via smartphone, tablet or computer", Jan Wijgerse explained. The horticultural expert from the Netherlands recently joined the Paskal team and plays an important role in the introduction of the DrainVision system.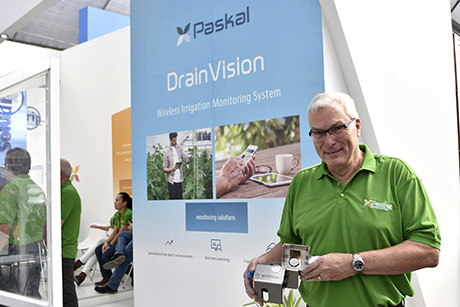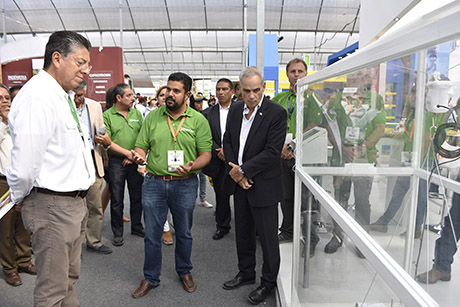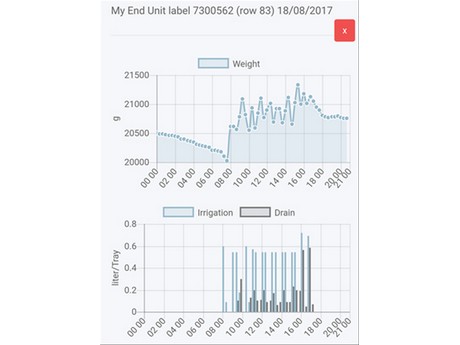 Less use of water, manpower and costs
"The relevance of the efficiency of the irrigation system is big to growers worldwide, no matter what circumstances they're in. We want to support them fully. The better understanding of water and fertilizer usage can result in a better quality crop with less use of water, manpower and costs. That's why we invested in an easy to use, plug and play monitoring and understanding solution for the irrigation system. The information it provides is very valuable to understand and optimize the growth of your crop", he explains. 
The solution is currently being introduced in the Netherlands, Turkey, Canada and Mexico following Paskals' subsidiaries in these countries and will be available to growers worldwide as well. "The real-time information combined with the historic data and insights, supply growers with secure and trustworthy information on what they can build their growing strategy. It's a plug and play system and can easily be moved and scaled", Jan shows. 
"With information on water content of the substrate, irrigation volume, drain water quantity and EC-level, DrainVision gives relevant data on the development of the crop, resulting in insights that benefit the efficiency of the complete growing system and therefore immediately offers a return on the investment."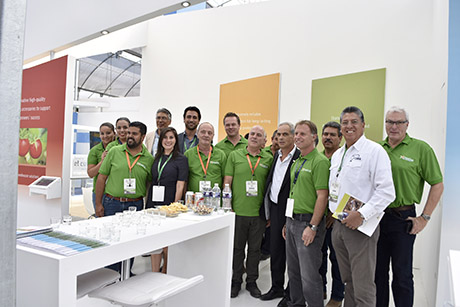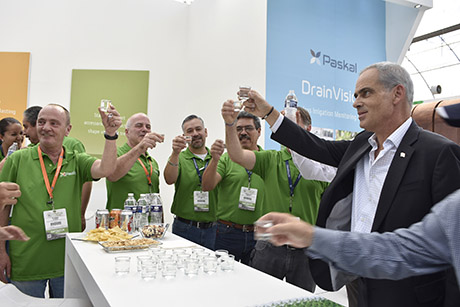 Irrigation is an important subject!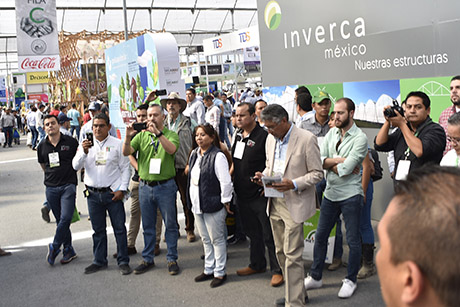 Visit of the ambassador
The irrigation monitor solution gained a lot of attention last week at the Expo Agroalimentaria in Guanajuato, Mexico. One of the most remarkable visitors was the Israeli ambassador in Mexico, Mr Jonathan Peled. He and his team visited Paskal at the exhibition and congratulated the company with it's leading position in horticulture and the introduction of the DrainVision in particular. 
For more information:

Paskal Greenhouse Solutions
info@paskal-group.com
www.paskal-systems.com