If growing cucumbers is not enough of a tasty challenge anymore, you can always look at more difficult crops like edible flowers and cresses. This is what Finnish growers Pirjo and Tapio Mönkkönen of Kotipelto had in mind when they decided to put their cucumber business aside in 2009. 
By focusing on culinary herbs, edible flowers, special salads and tasty cresses the growers started to deliver a niche product that is recognized by several top chefs and fine dining restaurants. 
In order to optimize their production and production scheme, the growers recently teamed up with Sybimar for the rental of a greenhouse complex at a fish farm. Sybimar is a company that is specialised in closed circular food production concepts, with a specialization in fish farming. The company uses biomass as an energy source to farm fish and rented a greenhouse complex to the Mönkkönens.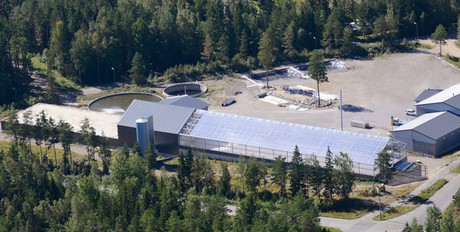 Picture courtesy of Sybimar website. 
In order to start producing in the Sybimar, Kotipelto installed LEDs from Finnish manufacturer Netled this fall to provide the crops with a tailored light recipe to produce a wide range of sprouts according to their customers' needs. 
The connection between the fish farm and the greens production enables both companies to create an optimal circular economy. "In organic production we use organic fertilizers and soil. We use the CO2 and residual heat from the fish production facility, which makes our carbon footprint smaller. Ecological solutions are very important for us. That is also why we wanted to invest in LED-lighting. This way we are a trailblazer not only in ecological fertilizers, soil and heating, but also in minimizing the use of electricity." said grower Pirjo Mönkkönen.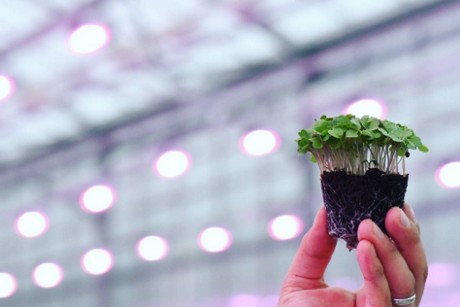 For more information on Netled: 
Netled