The International Strawberry Congress was held on the 6, 7 and 8th of September in Antwerp. "Hoogstraten can look back on a very successful third edition of the congress held last week. We are very satisfied with the positive feedback we got from those who attended. Again, it seems the mix of science and business works. These domains are dependent on each other to achieve a successful strawberry business. Hoogstraten would, thus, also like to thank everyone for their participation. We are looking forward to the fourth edition which will take place in 2021!", says Jan Engelen of the Hoogstraten Cooperative.
AGF.nl/Freshplaza compiled a photo report during the event:
Click here for the photo report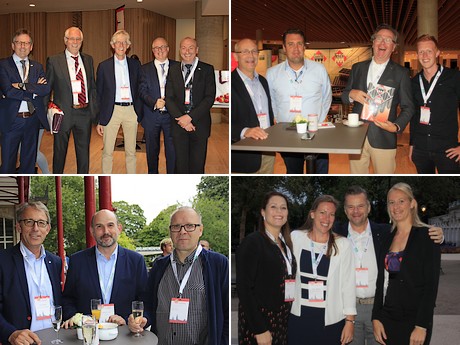 Good atmosphere
Wednesday and Thursday's programme comprised of two parts, namely science and commercialisation. Congress participants were pleased that they could choose between presentations about various topics. The atmosphere was very positive. There were more than 300 participants.
Berries
Although it was a congress about strawberries, it was clear that strawberries form part the 'berry' family. It is, however, noticeable that there is a large difference in price between these products in the supermarket. Strawberries are generally quite a lot cheaper than, for example, raspberries, blackberries, and blueberries. This is due to, among other things, larger production volumes. Another important question during the event was: can strawberries still compete with other berries, such as blueberries?