In February this year Dutch greenhouse grower Henk Gerichhausen set foot on Chinese land for the first time to visit the brand new 5 hectare greenhouse operation of Beijing Hongfu International Agriculture Ltd.. He took on the challenging position as Head Grower. "You should not expect to reach Dutch production figures here, but you can at least do your best to make the most of it." 
Gerichhausen has a lot of experience from his 30 year career in the Netherlands where he cultivated tomatoes. His son Erik recently took over the company and is now growing strawberries. Reason for Gerichhausen to explore his opportunities abroad. "I always had the ambition to spent some time elsewhere and was previously working on several projects in Australia and Canada. When the opportunity came to work in China for Hongfu I did not hesitated."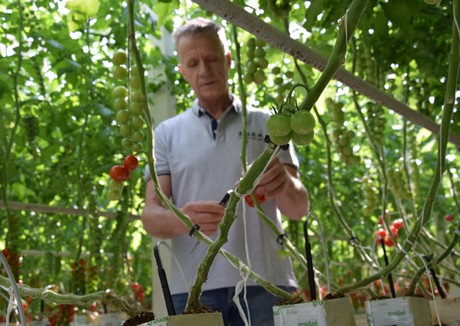 Henk Gerichhausen between the Chinese tomato crop
The five hectare that Gerichhausen manages, was built over the last couple of years. It is a modern Venlo glasshouse, equipped with present day technology such as a double screen installation and insect netting. Hongfu has plans to expand the project, but Gerichhausen explained that right now the first priority is to build the market and experience.
"Last year a first crop was grown, but the results were not really satisfying due to the lack of experience and knowledge. Hongfu hired me to guide the production and realize better overall results. Upon my arrival this year we have made some improvements to the greenhouse and we are now making preparations for the new crop, which will start on September 25." 
Hongfu hopes to reach a production of 50-55 kilo/m2 next year. Gerichhausen said that despite having availability over the right technology, it is a challenge to grow in China. "The climate is different than in Holland, it is much harsher and it is difficult to pull a crop through the summer. That is why the cultivation ends in August. As well as this the mentality is different and requires a different approach. If you want to do things as you are used to back home, you will not succeed here. You need to find a balance with the Chinese approach and circumstances." 
Gerichhausen explained that the company has revised the selection of varieties. These are now better tailored to the market and the local climate. "We will grow Rijk Zwaan's Capricia TOV, Enza Zaden's Kanavaro Beef Tomato and De Ruiter's Juanita cherry tomatoes. We are going to build a local brand with these varieties and strive to produce a very consistent quality year round. For this reason we are also investing in another 10 hectare greenhouse in Daqing, which will be equipped with supplemental lighting. 
Currently the company partners with Dutch produce trader company Levarht. "They take care of some of our marketing, but in the future Hongfu is looking to increase their own sales activities too. We are supplying a local population of more than 25 million people, and the use of fresh tomatoes is not very common in the local diet. There is room to build the market, especially when you offer a better quality, chemical free product."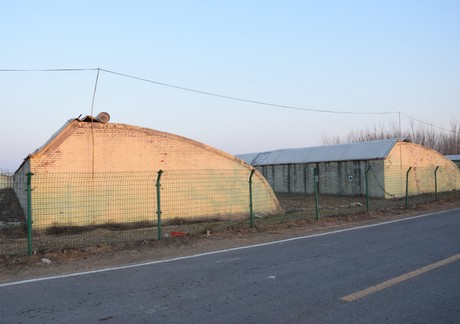 Traditional solar greenhouse adjacent to Beijing Hongfu's modern Dutch styled Venlo greenhouses. 
Growing in China means that the grower has to do several things than he was used to. "In regards to energy, the price for natural gas is twice as high in China. So you need to work with less heat and extra low minimum temperatures. As well as this we have less CO2 available. Next to this the winters are colder, but there is more light available in the spring. You need to take advantage of that extra light."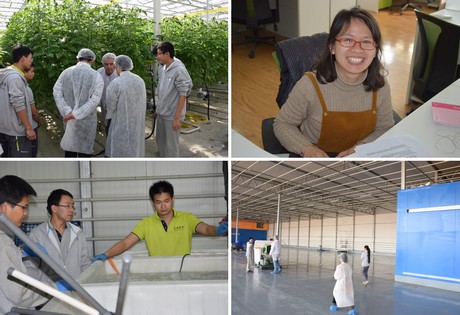 Gerichhausen works with a young team of agricultural graduates from local universities.
He is looking forward to start the new crop. "I work with a translator who helps me to transfer my instructions and knowledge to a team of young Chinese supervisors. Just like me, they live on a compound near the greenhouse and we have lunch and dinner together. Sometimes it is hard to explain things to them, but with some patience you can manage. I also enjoy to learn new things from them and realize improvements. Transferring knowledge and experience is what keeps me going. It is a rewarding job when you achieve good results."