Twenty-seven years ago, Elie Adania was a young man looking to become a salesman, an opportunity he was given by the team of the young Israeli company Paskal. Starting off as being responsible for the sales of crop support products in the North of Israel, it has been quite a journey – but Paskal and Elie never split ways. Last week on the GreenTech, they thanked customers that participated in this journey – and revealed a sneak peek of what the future holds.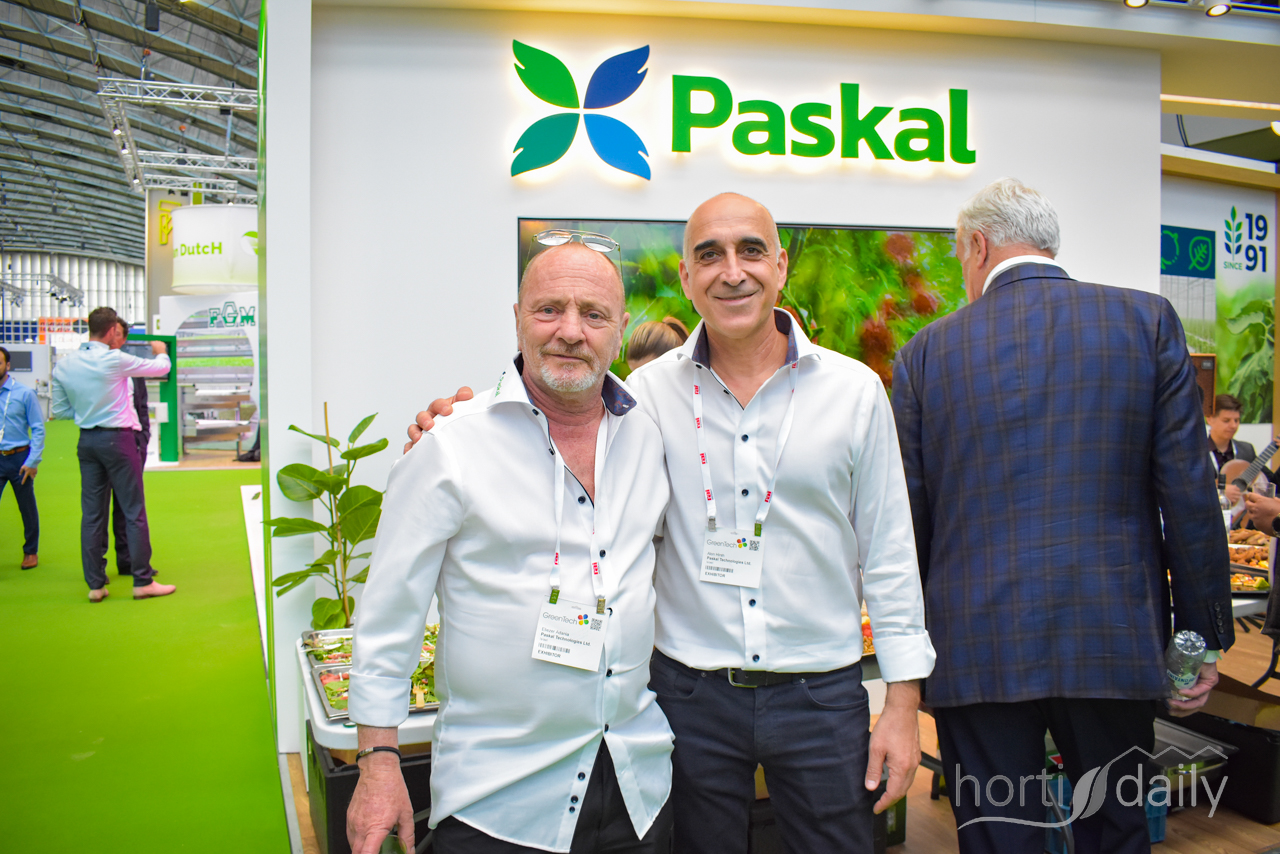 Elie Adania and Alon Hirsh, CEO with Paskal
Agricultural background
If we look at the first years of Paskal and of Elie, there are many things that haven't changed in over thirty years. The agricultural background of the company, which was founded by farmers from Kibbutz Yiron, the contact with these and other growers, and the focus on long-term relationships with other companies, for example. This is also why, in 2021, the company was happy to announce they went back to their roots as a fully kibbutz-owned company.
Yet some things have changed rapidly. Over the years, the company grew its global footprint with current subsidiaries in the United States, Mexico, the Netherlands, Spain, Turkey, and Russia and production facilities in Canada, Israel, Turkey, and of course, Mexico. Ever since Elie set foot in the country for the first time in 1998, he has been fond of the country, the food, and the people. In addition, he also saw the early developments in the horticultural market, and since Paskal opened its Mexican subsidiary in 2006, it became the company's second most important production and sales market. "We've always done business with growers, and Mexico is a country with flat organizations looking for ways to improve their business. It's the growers that see the benefits of the Paskal products for their operation and chose to do business with us."  
In and outside of Mexico
Also, outside of Mexico, to Paskal as a company and to Elie as a person, the contact with growers in any country is of vital importance. Paskal, by now, might have grown to an organization of 200 employees, with over 40 in sales and marketing, but sitting behind his desk as a Vice President of Marketing and Sales could do, has been nothing for Elie. "We want to be outside, to learn about the markets, and to see how we truly can help growers. Each country has its own particular way of working and challenges to deal with, and only if we are face-to-face with growers, we can stay on top of it."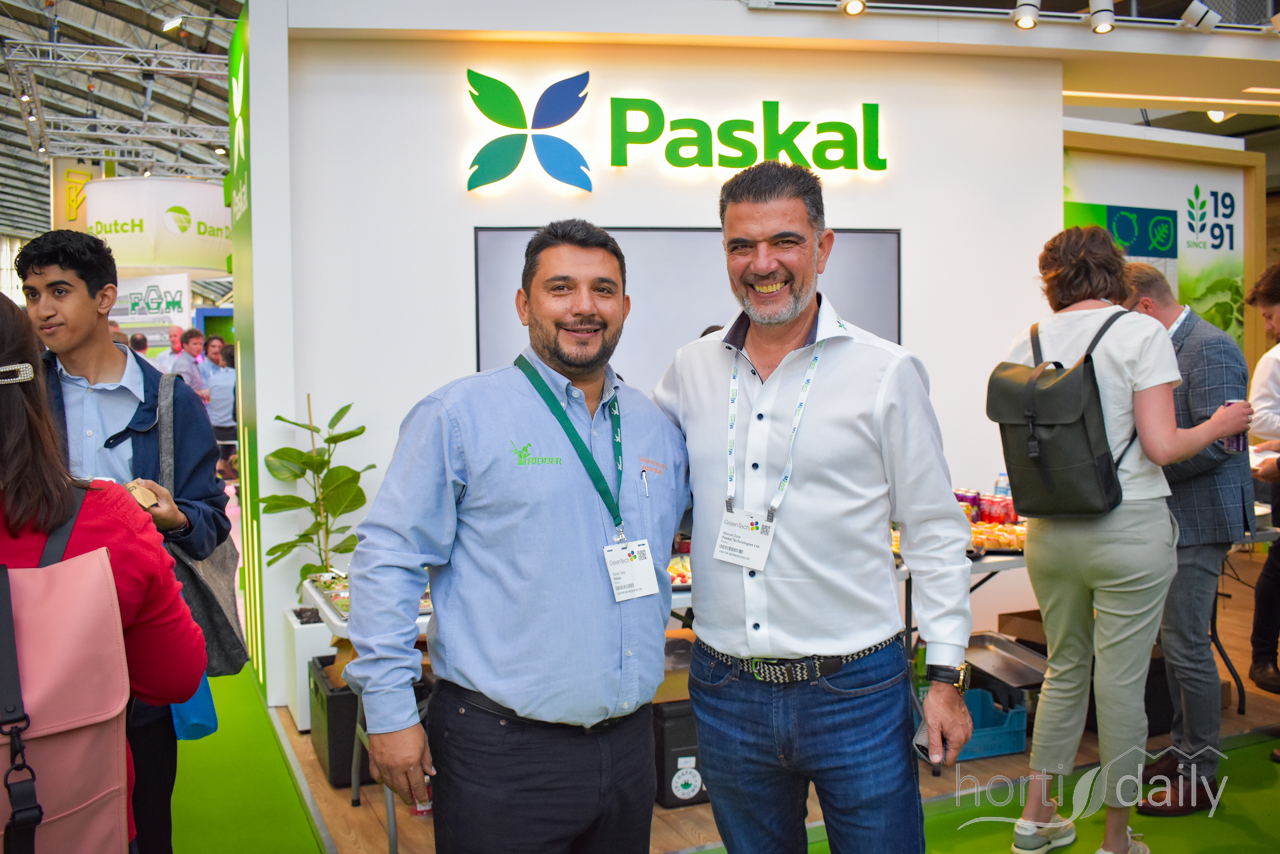 Manuel Soto with Paskal Mexico (right) on the show with his brother Ruben
Tomato clips
As an example, he shows how the tomato clips have been adjusted in the last few decades and have been reduced in weight from 2,5 to 0,65 grams, whereas the requirements for these tools have only grown as trusses became heavier and seasons became longer. "Recent developments such as the war in Ukraine, the pandemic and the energy crisis made saving costs a necessity for growers to remain in business and nowadays lowering the weight of the clips is important to lower the use of plastic, to answer to the rising costs of raw material and to keep the shipping costs in hand, but always it has been our goal to keep costs low for growers – regardless if it's done by developing new tools or improving existing ones," Elie says.  
"The horticultural market is filled with competitors, and we believe there's room for everyone," he adds. "Our strategy is to remain innovative, to listen to growers, and to use that information in our R&D. We want to be a company that's developing products, not copying them. That's how we can find smart solutions and clever products."   
It's also why, over the last couple of years, the Paskal family started to include more and more compostable & biodegradable products like tomato clips, truss arches,  trellising clips, and twines. "These are high in demand in countries like Switzerland, Denmark, and the Netherlands and allowed us to expand our market share there."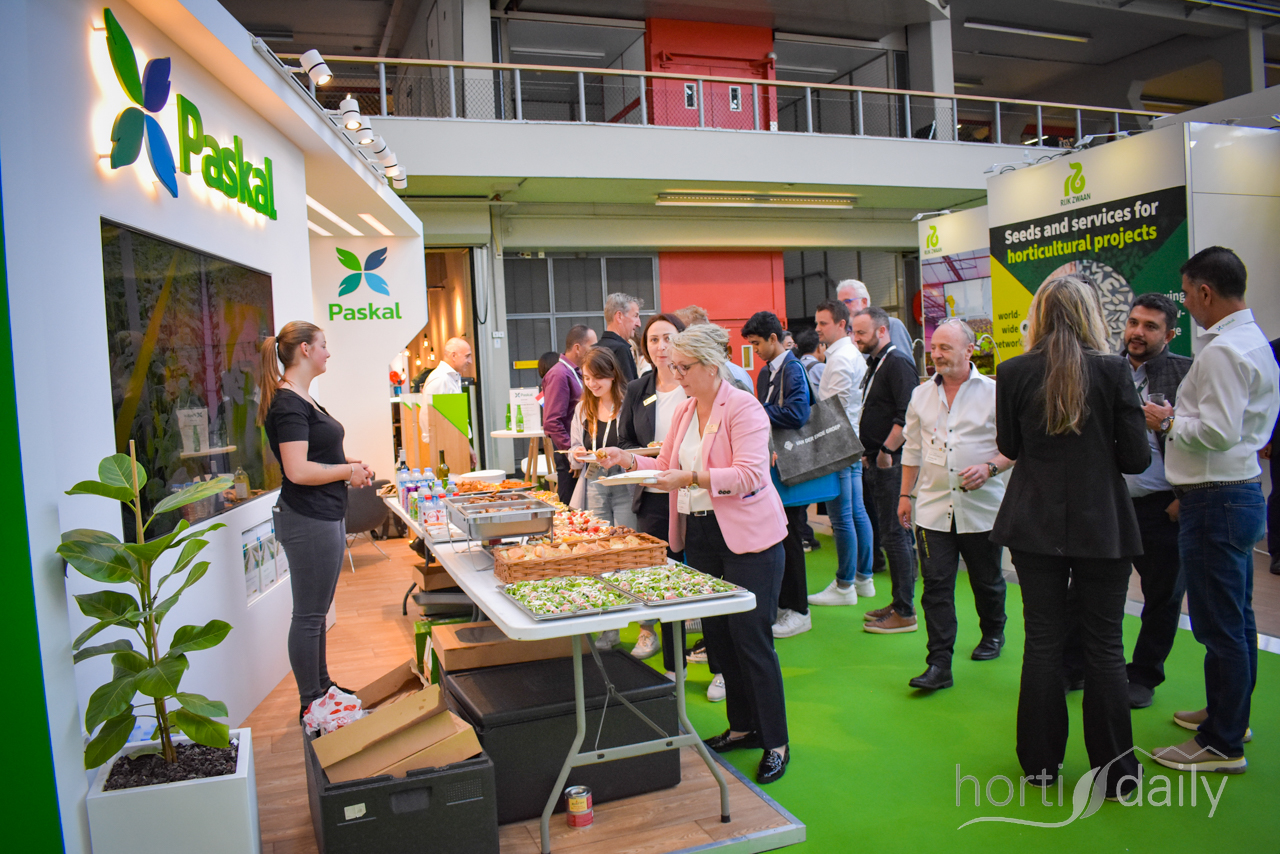 Many international visitors during the Paskal Happy Hour on the GreenTech show last week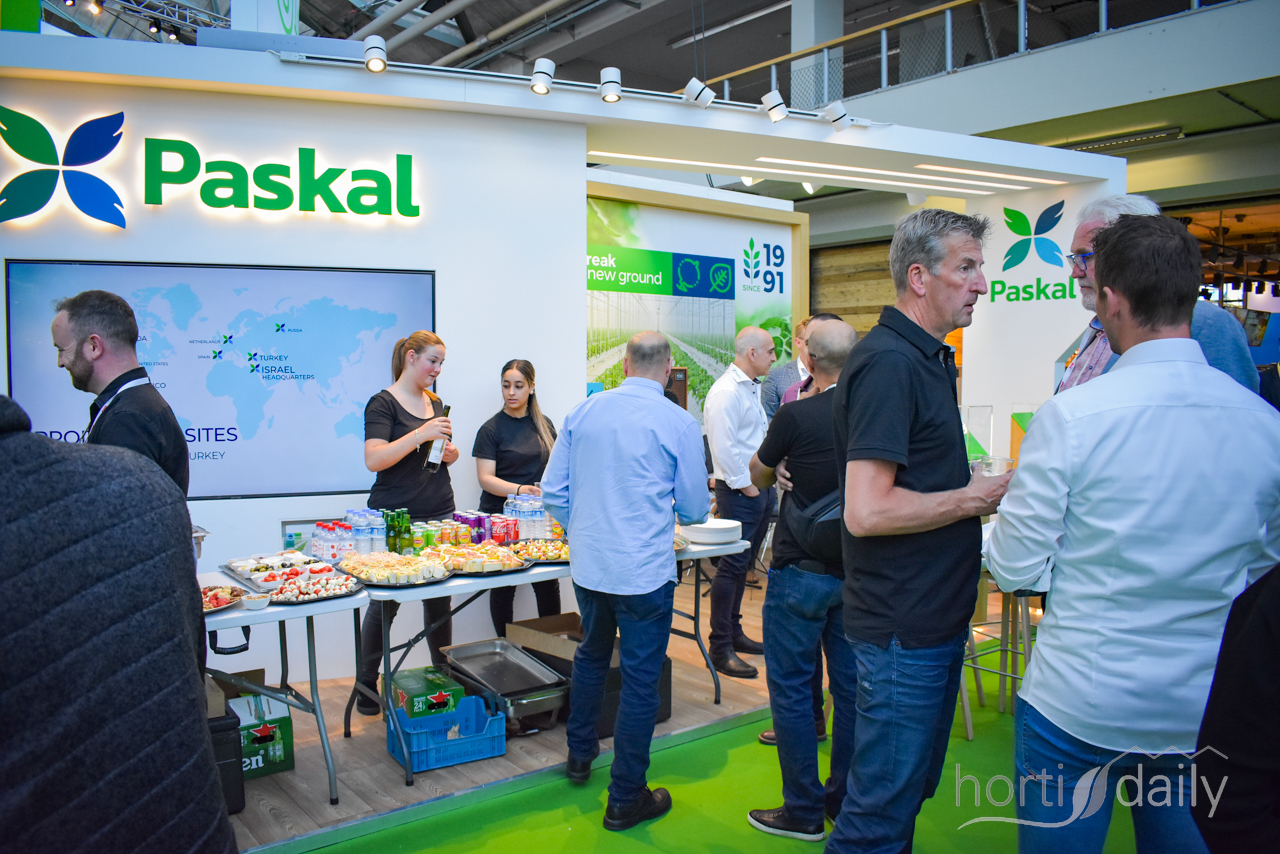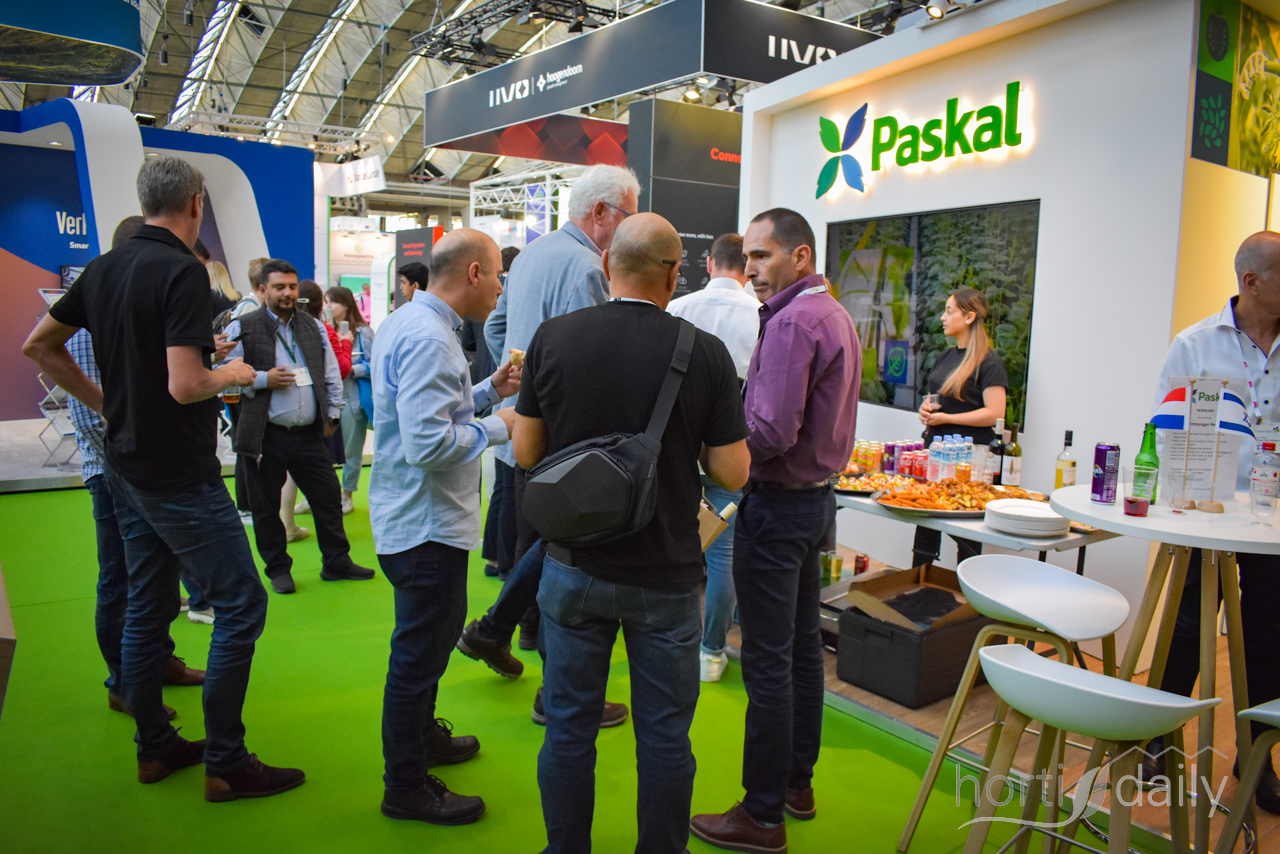 More to come
And there's more to come. We can't include too much, but in 2023 the renewed Optima V2 truss arch will be launched, and Paskal will reveal ongoing improvements to help growers lower their costs if it's in terms of expenses and labor needs or disposable fees. But before diving into these new developments, the company took the time to thank their clients and relations in the horticultural industry during what truly could be called a happy hour. "We felt such overwhelmingly strong support and are so lucky to be surrounded by such wonderful friends and customers," Elie says.  
For more information:

Paskal Group
P.O.B. 603, Ma'alot 2101601, Israel
Tel (972) 4 957 5877
Fax (972) 4 957 5844  
eliezer@paskal-group.com 
www.paskal-group.com