The soft fruit season has had a very varied period so far. The constant factor on the strawberry market is that the price of the summer fruits has been under pressure since the start of the Dutch season. "The expansion on the Dutch greenhouse strawberry area by as much as 20%, combined with the fact that Spain continued to supply strawberries of good quality for a long time, is resulting in concerning prices," according to Ronald van Vossen of FruitWorld from Poeldijk.
"Due to the warm weather the supply from both the Netherlands and Spain was huge around Easter and the market was under a lot of pressure. Around the Norwegian holidays the market briefly revived, but then sank again. The current prices are fine for strawberries from open ground, but not for greenhouse strawberries. Growers will have to wonder about the future. You used to be a big player with a few hectares as a strawberry grower, but due to the expansion of the cultivation the ratios have shifted considerably," says Ronald.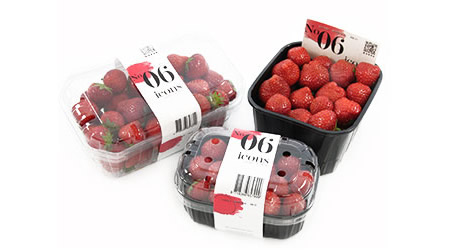 The raspberry season, on the other hand, is doing much better as far as prices go. "The prices this year have actually been at a constant good level, with the exception of the week around the fair in Berlin. I was honestly expecting an oversupply from Morocco, Spain and Portugal, but the raspberries easily found their way, and the quality was good," according to Ronald. The sales of blackberries, however, is another difficult story. The Mexican season was followed at a good level by the first Belgian and Dutch production at the end of April, but since then the volumes have picked up, parties are selling blackberries on commission for low prices and it is costing the growers in particular a lot of money."
'Giveaway' prices were also the standard for blueberries for a while, after a considerable supply from Morocco and Spain in particular, but the situation has turned around in the last week. "Morocco was suddenly showing very mediocre export figures last week and Spain has also passed its peak. This has turned the market from a supply to a demand market with prices of 8 to 10 Euro per kilo. Hopefully these prices will hold up until the Dutch season is in full swing," concludes Ronald.
Ronald van Vossen
Fruit World


Tel: 076 52 31 570
r.vanvossen@fruitworld.nl  
www.fruitworld.nl