Tomato grower Den Berk Délice is going to light no more than 20 of its 90 hectares this winter. The reason is obvious: the energy crisis. Tom Beyers, cultivation & biology manager, explains how he used Delphy's Quality Management System to calculate strategies.
Data is becoming increasingly important in all plant sectors. New techniques make it possible to collect and exchange data easier and faster. In addition, more and more sensors are becoming available to help measure crop development and key environmental factors.
Delphy Digital uses this data to develop and apply smart crop and farm management solutions. Data-driven models and systems translate data into concrete advice and actions to optimize the cultivation process. That is why Delphy has developed Quality Management Systems (QMS®).
QMS Tomato
QMS Tomato is a mathematical model to calculate different scenarios of a cultivation plan. Based on the company- and variety-specific information, the optimal 'start strategy' can be made, and various strategic cultivation questions can be answered: How many hours of lighting can we use? And at what intensity? What is my ideal stem policy? Should I apply fruit pruning? In the 'adaptive strategy,' the plan is then updated with realized data.
Den Berk Délice
Den Berk Délice will grow only in LED-equipped greenhouses. The grower will light about 20 of their total of 90 hectares this winter. "Those are the greenhouses equipped with LED - the SON-T will stay off. On 10 hectares, we will extend current cultivation under lights longer, to grow unlit next winter."
Scenarios
Tom uses QMS to calculate different cultivation scenarios. "Mainly to see what happens when we have more light, from the lights or from outside: what production do we get in return? How should we react with our planting distances and our pruning policy, which also involves labour? And what daily temperatures should we set?"
Thanks to the accurate calculation from the system at Den Berk Délice, they can determine the impact of more or less lighting on production and costs. "Basically, we reverse the process of QMS. That involves quite a bit of work and is a matter of getting to grips with the system, trial, and error."
That process has shown that plant spacing and pruning policies, in particular, have a great effect on the plant's energy requirements. "We can make big steps with that right away. Another step in plant spacing saves 14 percent in light requirement per plant. This is also the case with vine cherry pruning: going from 14 to 12 tomatoes per truss also reduces the light requirement per plant by about 14 percent. Naturally, production per square meter then also drops."
Data-driven cultivation
As an important retail partner in Belgium, they grow tasty tomatoes and vine tomatoes at Den Berk Délice. Data-driven cultivation is very important here, Tom explains. "We communicate internally based on data. When discussing production forecasts with the people from Coöperatie Hoogstraten, we always talk based on data. We also consult with labor organization colleagues based on data-driven cultivation plans. The same goes for our energy managers. In an organization like ours, with so many people, which has experienced strong growth, so with many young people, data is important to make informed decisions."
During cultivation, QMS is also used adaptively. "We try to grow as economically as possible while maintaining quality. By having good cultivation plans, we want to keep the situation steerable at all times, both in winter and summer."
Max van den Hemel's work at Delphy Digital includes QMS Tomato
For more information:
Max van den Hemel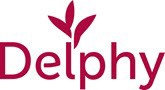 Delphy 
+31 (0)317 491578
info@delphy.nl
www.delphy.nl 
Den Berk Délice   


www.denberk-delice.com