Open field blueberry, blackberry, raspberry, and strawberry acreage has been increasing for years. To be able to offer a year-round local supply, strawberries, in particular, are increasingly also grown under glass. In the Netherlands, that was done on over 444 hectares in 2021, and in Belgium, in 2020, on 610 hectares. Meanwhile, greenhouse cultivation of other soft fruits like blackberries, redcurrants, and raspberries has also started. Does growing other soft fruit under glass offer as much potential as strawberries?
BFV: Focus on flattening soft fruit market peaks

Belgische Fruit Veiling's (BFV) Diether Everaerts also sees the growing market demand for and consumption of soft fruit. "Soft fruit consumption is still excellent," he says. Nonetheless, he cannot help but feel there is a certain oversupply at times. Diether points out that in 2021, berries earned little, which makes him wonder if the soft fruit market is too full during peak periods. He cites blackberries, which BFV sometimes struggles to sell, as an example. "In the peak period - most soft fruit varieties have two harvest peaks and a quiet period in between - we find it hard to sell blackberries."
"Every year, when there are large quantities of these, prices plummet to about €0.25 to €0.30 per container." One possible solution could be to divert some of the blackberries to the industry, keeping them out of the trade, thereby reducing the supply. "We could do that. However, we should be honest about there being an oversupply of blackberries at certain times. Should you want to grow outside those peak periods, for better prices, you actually have no choice but to use greenhouse cultivation."
Spreading the risk
Why has soft fruit greenhouse cultivation, besides strawberries, which don't experience sales peaks like this, not yet taken off then? Costs are one of the reasons. "Our cooperative currently has no growers who can or want to take that step. It's, of course, a huge investment," Diether explains. Even in redcurrants, which, with annual sales of nearly 280 tons, is a major product for BFV, there is no cultivation under glass. "Though, there is plenty of tunnel cultivation. Every year, we store 120 to 140 tons of redcurrants in Ultra Low Oxygen (ULO) cells."
"We can, thus, extend the season well beyond the picking period." The cooperative sees more opportunities in spreading the risk, by flattening the market peaks, than in greenhouse cultivation. "With the product spread well over several months, grower prices are guaranteed." That is possible. You can sell some soft fruit at auction and some through a pool system. "That works very well; because we have fixed price agreements that provide growers with a measure of certainty. Those agreements let us sharply lower the peak period, so there's no pressure on auction prices."
Energy costs
Another reason for not growing soft fruit under glass, says Diether, is the rising energy costs. "Heating costs skyrocketed last year, which will become even more problematic. During strawberries' autumn greenhouse cultivation - from September to December 2021 - not everyone heated as much as they should." He says other cooperatives noticed this, too, as it affected the strawberries' quality and color. "As a result, their storage and shelf life are also much reduced, which causes problems. If you do not heat greenhouses regularly, the fruits color less well and lose quality."
Incidentally, strawberries are the only small fruit BFV's members grow under glass. Since these red fruits' sales are more spread out, it is more feasible to invest in greenhouse cultivation. Diether says, with the 500 tons of greenhouse strawberries the cooperative sells, the focus is on the early season and later, from September to December. "You can build a greenhouse for that, unlike for other soft fruits with their sales peaks. You can market greenhouse strawberries until the start of the tunnel season, which makes that product an interesting one. And you rarely have an oversupply." BFV's number of greenhouses also contributes to a moderate supply, concludes Diether.
BelOrta: "More and more soft fruit is being grown under shelter"
"We want to be in the picture with consumers as quickly and long as possible," says Miguel Demaeght, Fruit Sales Manager Fruit at BelOrta, referring to soft fruit greenhouse cultivation. He sees similarities with strawberries for raspberries, blackberries, redcurrants, and gooseberries. "Thanks to greenhouse cultivation, we can open the Belgian strawberry season on March 9, and the other cultivation systems seamlessly connect to that. This role is reserved for greenhouse cultivation for all other types of soft fruit too. And we'll be closing the season with greenhouse-grown strawberries, raspberries, and blackberries." Miguel notes that generally, covered - not specifically under glass - soft fruit cultivation is on the rise.
"Some kind of crop protection provides harvest certainty and guarantees an income.″ Soft fruit cultivation has been professionalizing over the past 20 years, sometimes growing from a side business into a full-time, professional one. "Our growers are no longer willing to risk fully exposing their products to Mother Nature's fickleness."
Nowadays, almost all soft fruit marketed via BelOrta has a 'roof' over its head. "That 'roof' can be glass, fully sealed plastic, or rain canopies. In addition to blueberries, we have a small area of open field redcurrant and gooseberry plants. We're seeing more and more of that protection, especially with redcurrants, raspberries, and blackberries."
Market conditions
That 'roof' for those soft fruits, often not being glass, is something Miguel attributes to the quite narrow market conditions. "There's a certain demand for greenhouse-grown soft fruit. Overseas suppliers and Belgian greenhouse-grown soft fruit are very often present on the market simultaneously. That also partly determines market opportunities and the feasibility of certain growing systems. Overseas suppliers are doing their best to extend their presence more and more."
"Fortunately, we successfully persuaded quite a few Belgian customers to switch to local soft fruits as quickly as possible. Freshness, quality, flavor, and local, sustainable cultivation all play an important role in that. That will continue to be the case, but there won't suddenly be so much demand for soft fruit from greenhouse cultivation that that acreage has to expand considerably."
Rising demand
Still, Miguel does see opportunities in soft fruit in general. "There's growth, but we all know that will reach a ceiling at some point." He points out that the strawberry market has not grown for several years. "For the last 15 years, Belgians have each eaten about 1.7 kilos of fresh strawberries a year." However, blueberry, raspberry, blackberry, gooseberry, and redcurrant demand is still on the rise. In that regard, Miguel mentions rising costs making for challenging conditions.
"It's evolving so fast and is so tenuous; nobody knows where it will end." He says production and packaging costs, too, have increased significantly in recent years, especially lately. "Our product is getting costlier, but can we sell it for more? And will our clients be up to pay that higher price? The 100 euros people have to spend this year is worth less than that same 100 euros from last year. Everyone has to make their own choices about that. So, this year, we should see a fairly unpredictable shift."
Balancing act
Nevertheless, BelOrta aims to maintain and increase the rising soft fruit consumption. That includes looking at new varieties and running marketing campaigns highlighting both local origin awareness and the fruit's culinary possibilities. "When choosing varieties, the goal is to extend the Belgian season, where possible. And we select varieties based on flavor and improved shelf life. We've also taken huge steps in recent years regarding sustainable, recognizable packaging," says Miguel. For this, BelOrta focuses strongly on its local market. "If you can't score at home, how will you excel in your export market?"
Besides that home market, exports still play a significant role; BelOrta exports around 50% of its strawberries, blackberries, and raspberries to surrounding European countries. Thirty to forty percent of their redcurrants find their way out of Belgium. "Of course, it's good to export, and you have to deal with all sorts of other things then. We have an excellent reputation in terms of flavor, quality, and sustainable production methods, but you lose the advantage of local production. And because of transport, there are additional costs too. We have to keep a close eye on that; it's a balancing act,″ Miguel concludes.
Berrybrothers: "Greenhouse cultivation is certainly worth it in the spring and fall"
"As a company, you're always trying to find space in the market," says Nijs van Zuilen, responsible for commerce at Berrybrothers. This Dutch company cultivates, packages, and sells berries. Nijs sees that space in the growing soft fruit under glass, among other things. He explains that Berrybrothers' goal is to start the greenhouse cultivation season as early as it can and continue for as long as possible. Originally intended to meet the challenge of adding to seasonal work, the market - which likes buying locally grown soft fruit year-round - has since embraced this type of farming. "Short-term seasonal contracts used to be very common, but that's changed due to legislation, housing issues, and recruitment and selection. And a company you want to be able to offer your staff more long-term work."
Redcurrants year-round
Redcurrants are one of Berrybrothers' top products grown under glass. "Some of our clients buy these year-round from us, which is interesting for us, from a labor standpoint." Nijs says the first of these greenhouse berries are picked in the first week of May, with tunnel crop harvesting starting in roughly early June. The fruit grown under rain canopies follows. "In August, we have a big harvest peak, some of which we store in ULO cells until early April." In April, they supplement these redcurrant supplies with imports from Chile.
Nijs says it's interesting but costly to grow redcurrants under glass. "You force the plant to grow, thus losing kilos. It's an expensive product with a small market. But it's vital to us to meet that year-round demand." The berry grower is experimenting with growing red currants in containers. Then, when the greenhouse crop, which lasts only five weeks, is done, the redcurrant bushes can be relocated outside, and the greenhouse can be used for a fall raspberry or blackberry crop. "Then one greenhouse can provide two harvests per year, which is much better, yield-wise."
Dutch product for as long as possible
The focus on raspberries and blackberries is not random. The demand for Dutch greenhouse-grown raspberries and blackberries is climbing. "Our buyers want local produce for as long as possible. Greenhouse cultivation is certainly worth it in the spring and fall." That is why Berrybrothers is starting autumn raspberry cultivation under glass this year, alongside spring cultivation. This berry grower is not concerned that high cultivation costs will thwart these plans. "We supply higher-end greengrocers, the hospitality industry, and wholesale markets."
"There's generally a little more wriggle room for prices. We have a good quality product, and customers are often willing to pay for that." There is still a lot of interest in local, tasty, quality goods, says Nijs. But he also points out that it may be cheaper to import rather than grow berries locally. But such a degree of dependence is not without disadvantages - less control over the product, its quality, and pricing. "Local cultivation provides these benefits. Growing wherever the market is, obviously, most efficient."
Cost price
Berrybrothers focuses on harvesting greenhouse soft fruit from May when the days begin to lengthen, temperatures start rising, and less energy is needed than earlier in the season. "That means we have to heat less, which takes up less of the cost price." Nonetheless, the high costs have an impact. "It affects the cost price, that's for sure, and we have to pass that on to our clients." The high costs are why Berrybrothers doesn't see the point of doing greenhouse farming from December to April.
"With little natural light and low outside temperatures, that would cost too much, gas and energy-wise. The countries in southern Europe can do that more cheaply." Nijs notes that even then, there is no need to grow all berries in greenhouses. Blueberries, for instance, do not need to be cultivated under glass. "You can grow those anywhere, and they're always available. Beautiful blueberries that all cost the same, or even less, come from all over the world. So, there's no room in the market to bring the Dutch blueberry season forward by growing these berries in greenhouses," Nijs concludes.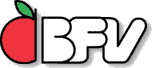 BFV De Belgische Fruitveiling
info@bfv.be     
www.bfv.be   

BelOrta
info@belorta.be    
www.belorta.be   

Berrybrothers
info@berrybrothers.nl  
www.berrybrothers.nl