"A wily crop," is how grower/trader Henk van Doorne describes Dutch greenhouse lettuce cultivation. "It seems as if things get a little more difficult every year. I do not know if we will keep going in this manner. The Fusarium fungus has been a true pathogen for Dutch lettuce growers. That has been the case for several years now. Even though this is mostly a summer problem. Soil temperatures rise in April/May. The pressure from Fusarium increases then. I, therefore, expect several farmers to switch to different crops such as aubergine or courgette."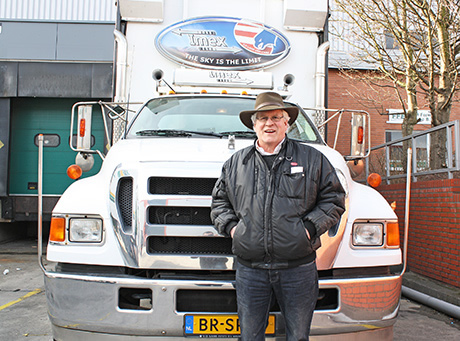 Currently, lettuce farming is not only facing challenges during the summer. "It is only slightly busy at the moment. I find the prices disappointing. There is poorer quality lettuce on the market here and there. This is caused by excessively high temperatures and too little light."
"I was still hoping for good Christmas sales in December. That, however, did not materialize. There was too much rain and moisture, which made things difficult in the end. The current demand is fairly broad. But there are no really big volumes being moved anywhere. I am also reserved when it comes to British chain stores. They pay high prices in the summer, but keep a tight grip on their purses during the winter months," concludes Henk.
For more information:
Henk van Doorne
Van Doorne Imex
60-62 Noordlandseweg
2691 KM 's-Gravenzande, NL
Tel: +31 (0) 174 417 989
Fax: + 31 (0) 174 417 989
Mob: +31 (0) 626 068 284