A growing global population and increasing impacts from climate change call for new methods in farming. One such method, no longer new but becoming a household name in modern agriculture, is aquaponics. Aquaponics growers everywhere provide local communities with fresh lettuce and fish. But this particular method of cultivation has also helped transform the lives of families around the world, thanks to INMED Partnerships for Children, a charitable organization whose mission is to help children shape a brighter future for themselves and the next generation.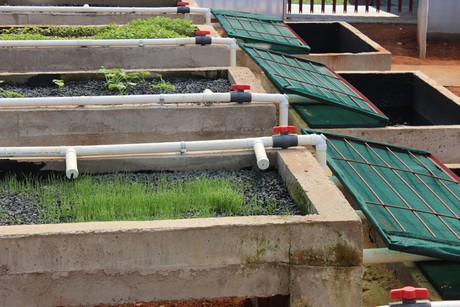 Why aquaponics?

INMED first started its aquaponics program in 2011 to address the combined issues of poverty, food security, nutrition, equal opportunity and climate impacts. They learned about it much earlier though, according to Kristin Callahan, International Programs Director at INMED, "through research, curiosity and passion of our president and executive vice president, Dr. Linda Pfeiffer and Dr. Thad Jackson, who designed, tested and started the program."
In addition to providing food security and income generation for farming families and communities, the innovative technology piques the interest of youth, who are otherwise losing interest in taking up farming. As one youth in Jamaica was quoted as saying, "I like aquaponics, because it uses technology to grow food, not a shovel and hoe." And, according to Kristin, their system "can withstand hurricanes and droughts, being adaptive to extreme weather that is more and more common, using 90% less water than traditional farming and producing significantly more and better produce in a much smaller space." INMED's aquaponics systems can also be adapted to any space in both rural and urban environments.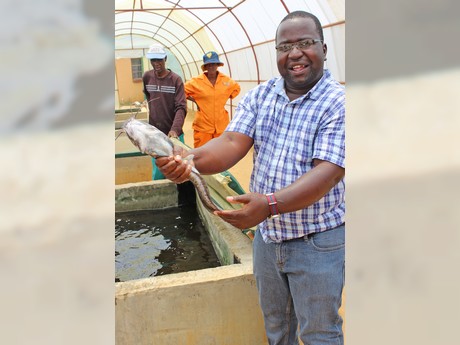 Many fish species can grow in the system, but INMED promotes tilapia as well as catfish because they grow fast and are easy to cultivate. If not legally or culturally appropriate to the region, other local species can be raised, even ornamental fish. Many types of leafy and fruiting plants grow in the system, including fast-growing and lucrative crops such as leafy greens and herbs, as well as tomatoes, peppers, cucumbers, beans and many other crops.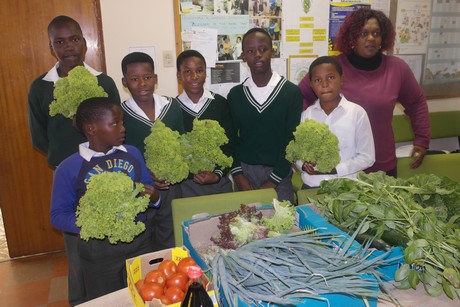 Students of Canzibe primary school (South Africa) proudly display their harvest

Around the world
INMED has worked in over 100 countries since 1986. Currently, it is registered and does significant project work in South Africa, Jamaica, and Peru, as well as in Brazil, where it will be starting an aquaponics program this year.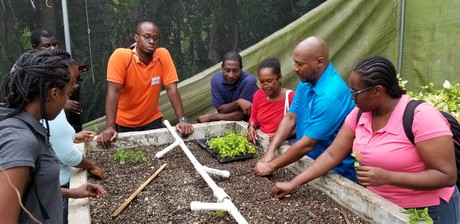 Jamaican farmers receive aquaponic training

"We have one big project operating in Jamaica, which will train hundreds of farmers and entrepreneurs to launch aquaponics enterprises, as well as one commercial system at a teacher training facility in Peru that is providing food and income for a neighboring primary school. INMED also has installed many systems in South Africa (in 5 provinces reaching school children, women farmers and disabled groups), including some that have received local awards for innovation and successful entrepreneurship", Kristin tells us.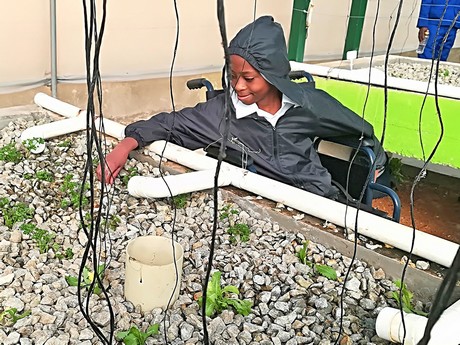 INMED also has plans to expand to other regions in the coming years, including other countries in Latin America and the Caribbean and southern Africa.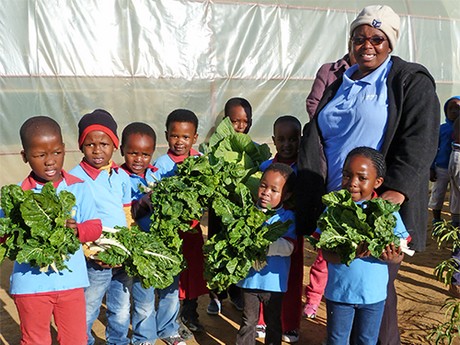 Help welcome
"As a non-profit," Kirstin concludes, "we are always looking for support in any form, whether donations, information or partnerships to further develop aquaponics - we see it as a critical need on a global scale, to shift farming to better conserve resources and increase efficiency in food production."


Check out some more pictures from INMED aquaponics projects in action below:
Jamaica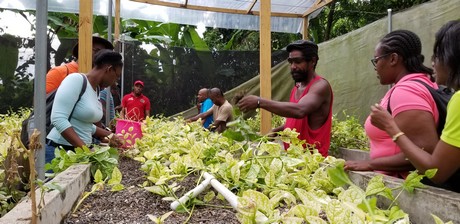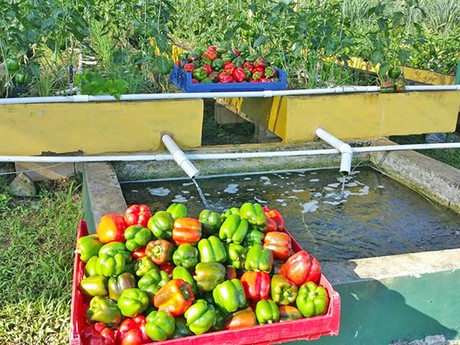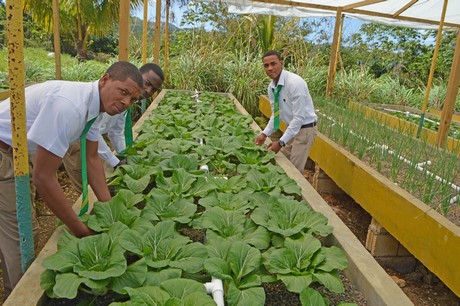 Students of Knockalva Tech High School with their aquaponics system

South Africa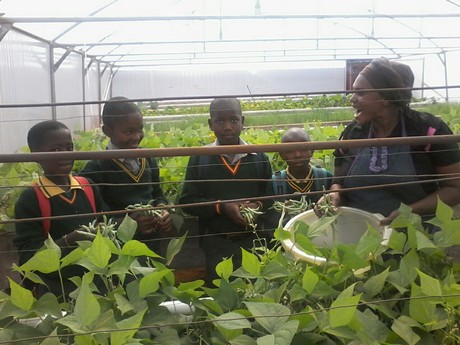 A cafeteria worker and students during harvest time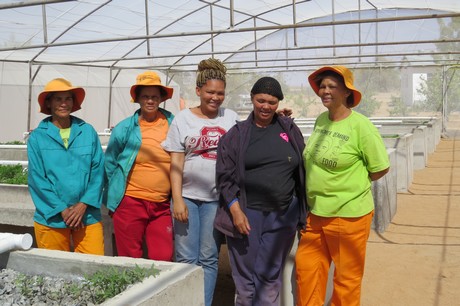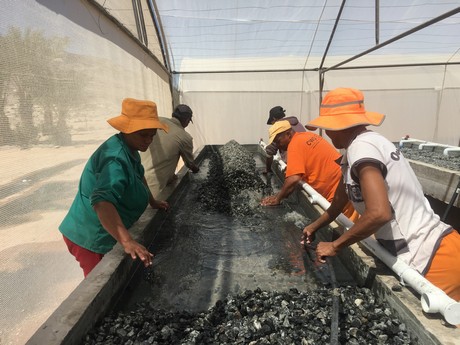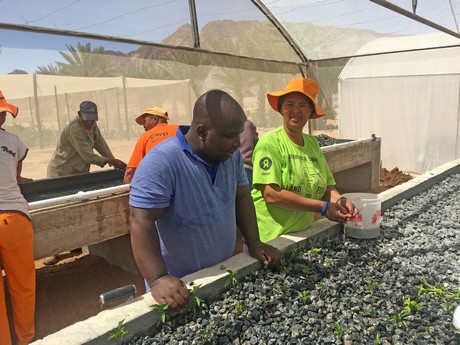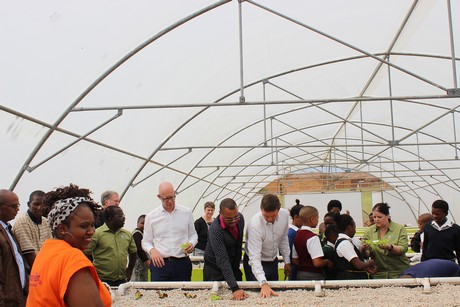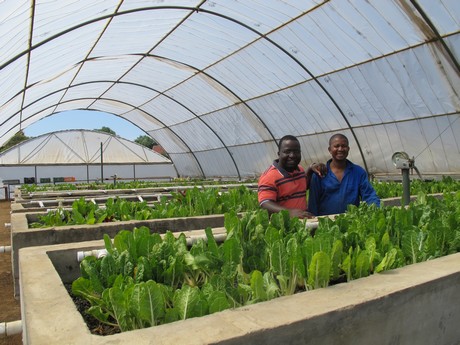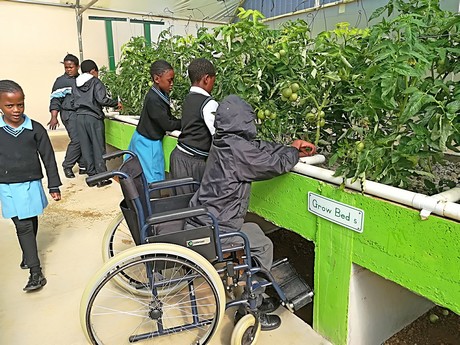 Peru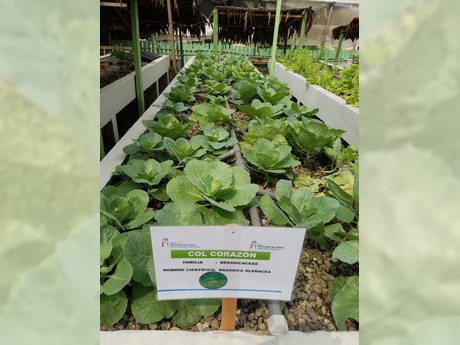 INMED's aquaponics system at a bilingual university in Peru is providing food and income while serving as a training resource for agricultural students.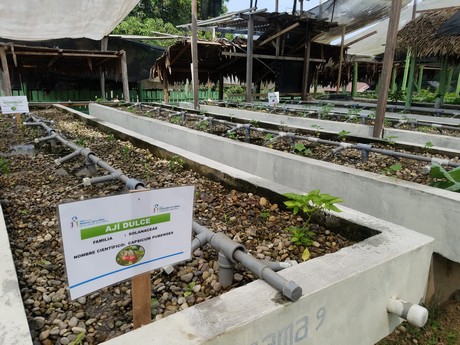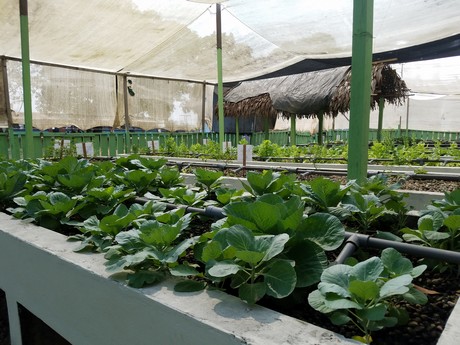 For more information:

INMED Partnerships for Children
21240 Ridgetop Circle, Suite 115
Sterling, Virginia 20166
+1 571-293-9055